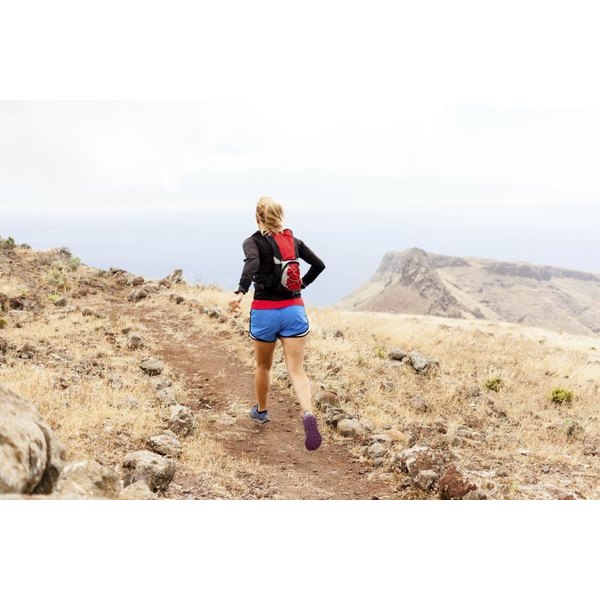 Using a Hydration Pack
A hydration bladder works best when you use a specialized hydration backpack. These small backpacks hold the water bladder with additional space for your keys, wallet, raincoat or more. The tube that extends from your hydration bladder usually affixes to the shoulder strap of the pack, keeping it in arm's reach for a quick drink.
Cleaning a Hydration Bladder
After every use, let the bladder completely dry by hanging it up empty and open. If you're only carrying fresh water, drying your hydration bladder keeps it pretty clean for a long time. When you do clean the bladder, you can use denture cleaning tablets to completely sanitize the inside of the bladder. On longer trips, a few drops of lemon or lime juice in your hydration bladder can prevent bacteria from forming, while giving your water a nice citrus taste.