There are many treatments for skin discolorations. Not all methods work for all people so it is a good idea to start with the inexpensive home remedies. If home remedies and over-the counter products are not effective, a dermatologist has several methods that can work, but they are more expensive. Skin discolorations are the result of scarring, aging and genetics. Some people are born with freckles while others get age spots from excessive sun exposure. Many find an uneven skin tone and skin discolorations to be unattractive. Fortunately, there are several treatments to fade these discolorations.
Home Remedies
The two least expensive ways to treat skin discolorations are with lemon juice or hydrogen peroxide. Both are popular bleaching agents used in skin care products and can be found in a supermarket.
You can squeeze the juice from fresh lemons or buy a bottle of the juice. Lemons contain citric acid and this natural ac id gently exfoliates the top layer of skin or the epidermis.
Hydrogen peroxide is a strong bleach so the Food and Drug Administration only allows a solution of 3 to 3.5 percent to be used topically or internally. With the lemon juice and the hydrogen peroxide, apply the liquid to the discolored areas several times a day for best results. The discoloration will fade in time.
Skin Lighteners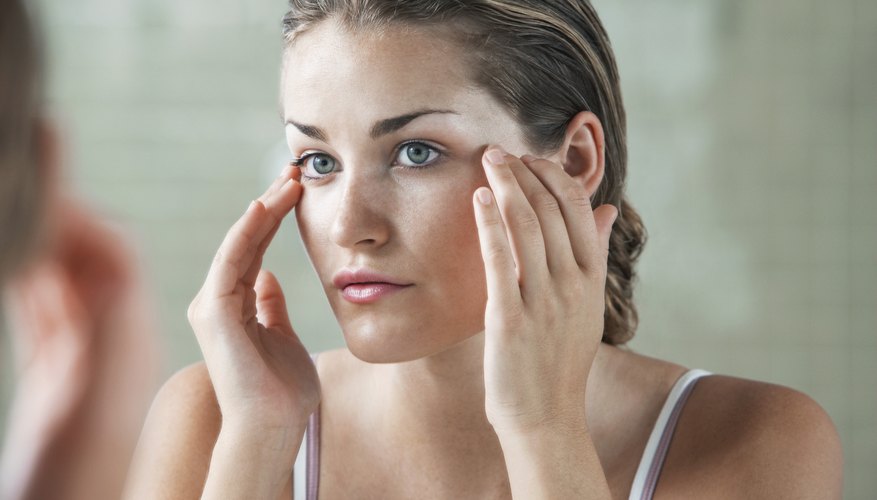 Also called fade creams, skin bleaches and skin whiteners, these products contain chemicals that bleach the epidermis. The most common chemical is hydroquinone. The FDA allows over-the-counter creams and lotions to contain 2 percent hydroquinone. It is effective in fading skin discolorations. The Mayo Clinic suggests looking for skin bleaches that contain glycolic acid, kojic acid or deoxyarbutin.
Chemical Peels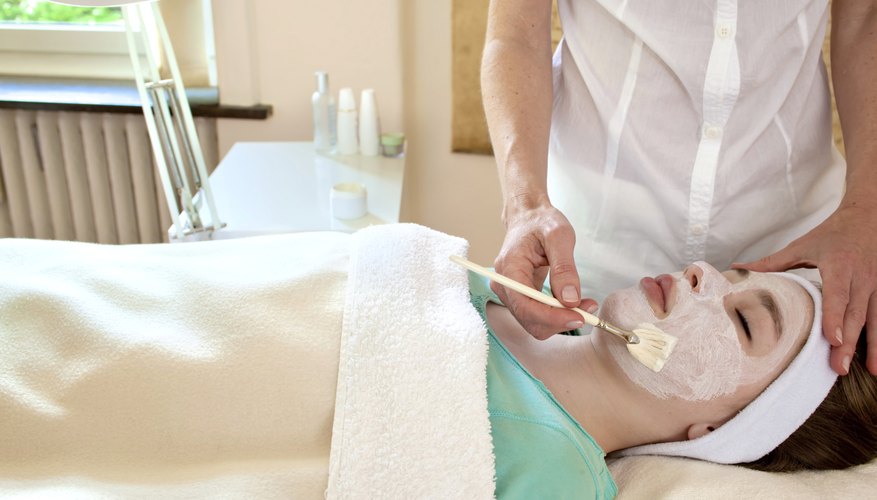 Chemical peels can be done at home, at a beauty salon or in a doctor's office. In this procedure, an acid is applied to the skin. The acid burns the epidermis, and as the old and discolored skin peels away, new skin appears. The new skin is less discolored. Glycolic acid is not only used as an ingredient in bleaching products, but it can also be used alone for a chemical peel. Another product used for chemical peels is lactic acid. Both are effective in fading skin discolorations and both are sold at beauty supply shops for personal at-home use. Salons and doctors are able to use higher concentrations of these acids. Doctors also have more chemicals to choose from for doing peels, including some that are only available to the medical community.
Prescription Drugs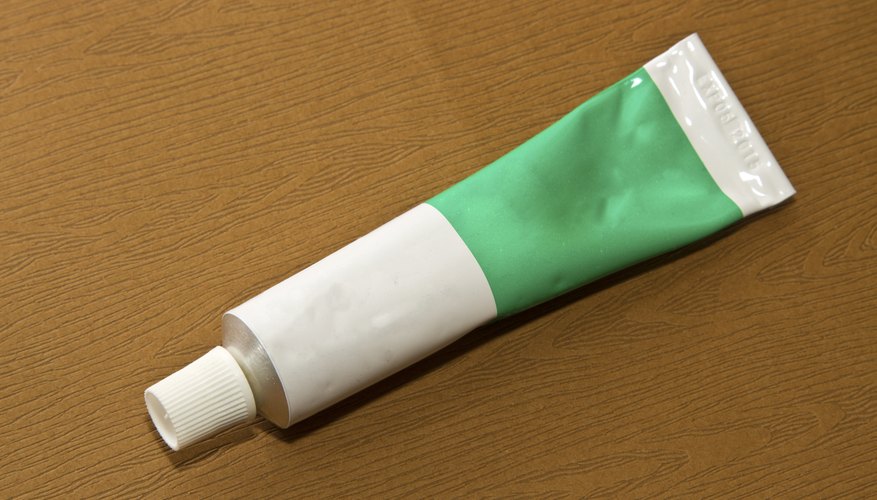 For skin discolorations that don't respond to home remedies or over-the-counter products, a visit to a dermatologist or plastic surgeon may be necessary. A doctor can give you prescription strength hydroquinone. Other topical prescription drugs are retinoids such as Retin-A. In some cases a mild steroid may be prescribed. These prescription creams can fade skin discoloration over several months.
Laser Surgery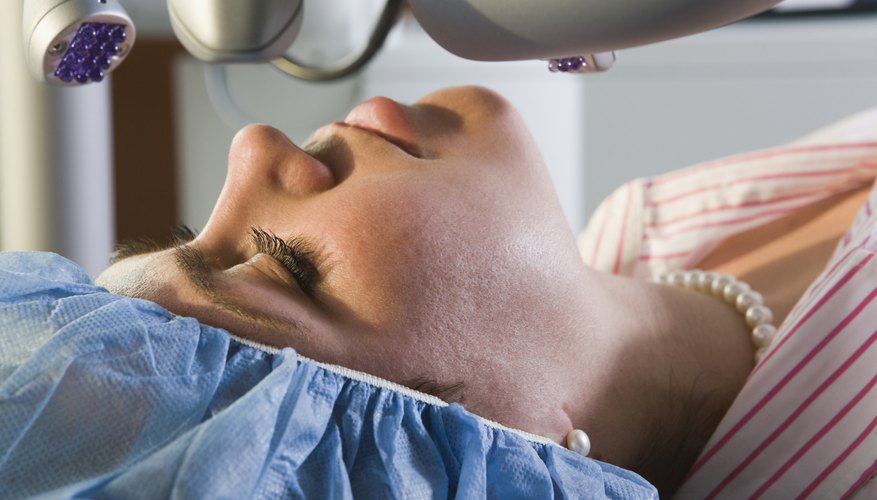 The doctor may also use laser surgery to remove the skin discolorations. Laser therapy is expensive and usually requires several treatments. "Laser therapy destroys the extra melanocytes that create the dark pigment without damaging the skin's surface," the Mayo Clinic notes. The skin discolorations gradually fade over weeks or months, depending on the individual.