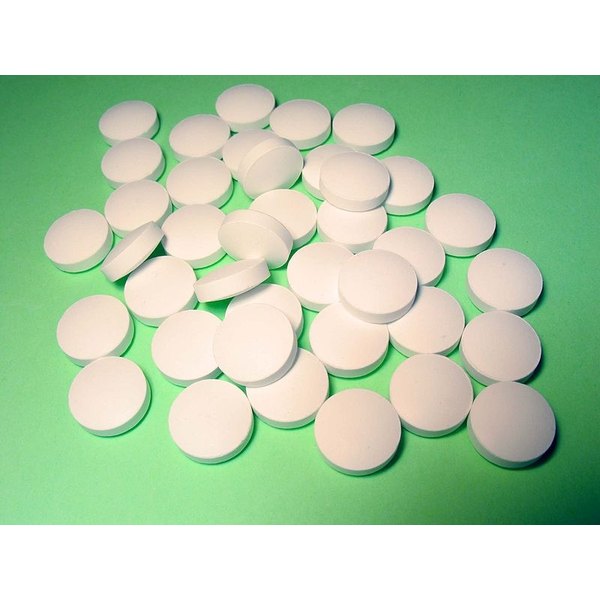 Tramadol HCL 50 mg is a pain pill used to treat moderate to severe pain. It is usually used to control short-term symptoms, such as discomfort after a surgery or dental procedure. Tramadol is not technically a narcotic, but the effects are similar to those of narcotic painkillers. It is crucial to follow your doctor and pharmacist's directions when taking tramadol, because habitual use can lead to addiction.
Dosing
Most people are prescribed one half to two 50 mg pills, to be taken every four to six hours for pain. Your doctor may start you on a lower dose and ease you up to a higher amount, to give your body time to adjust to the medication and lower your likelihood of developing side effects. You should never take more than 400 mg of tramadol within 24 hours.
Side Effects
Tramadol can make you feel drowsy or lightheaded. You may also suffer from nausea or vomiting, especially when you first start taking the medication. Starting on a lower dose and working your way up may help, as will lying down if you feel faint or sick.
Seizures
Tramadol can cause seizures. While this is uncommon, you are at a higher risk of having seizures if you have epilepsy or a history of head trauma, or have struggled with drug or alcohol abuse. Taking antidepressants or sedatives with tramadol also increases your chances of having seizures.
Drug Interactions
Avoid alcohol while taking tramadol, and make sure your doctor knows about any other central nervous system depressants or sedatives you may be taking, including allergy medications, sleeping pills and other pain pills. Tramadol intensifies the effects of these drugs, and may be dangerous if used in combination with them, particularly if you are taking a high dose.
Who Should Not Take Tramadol
Tramadol can be habit-forming, and you should not use it if you have a history of drug or alcohol abuse. Tramadol should never be used if you are struggling with suicidal thoughts, and only used with extreme caution if you are taking MAO inhibitors. Pregnant women should not take tramadol, as it can lead to seizures and withdrawal in the infant, or result in miscarriage or stillbirth. Tramadol does seep into breast milk, and should not be taken by nursing mothers.