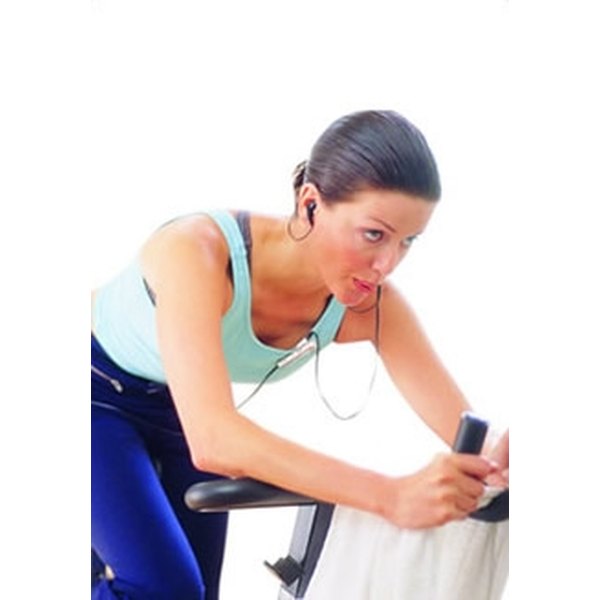 Fitness enthusiasts all over the world have embraced the Spinning phenomenon. An indoor cycling class provides a seriously intense workout and lots of fun. The key to a quality Spinning class is a good instructor. If you're interested in becoming a Spinning instructor, you should have a general fitness instructing certification and you'll often be required to be certified in Spinning or indoor cycling as well.
Take Spinning classes from various instructors. You'll learn how to teach more effectively by observing different teaching methods. Take the bits that you like best from each teacher and incorporate them into your own teaching style.
Be well-versed in bike setup prior to teaching your first class. New students will be asking you for help in setting up their bikes and you must be able to assist them.
Memorize proper form and positioning on the Spinning bike. Learn proper queues such as "Keep your shoulders down." You'll then have these phrases handy to remind the students of proper form.
Make a high-energy mix of music to use during class. Try to include various different styles of music because not everyone will like the same music. By including lots of variety, you ensure that there is something in the music for everyone. If someone hates one song, he will likely like another that is coming up on the mix.
Plan your entire class. Make sure you start with a warm up and end with a cool down period. In your class plan, you can incorporate hills, sprints, jumps and endurance runs. Always know what you are doing for the entire class prior to beginning.
Try to match your class plan to your music. For example, avoid using a low-tempo song for high-energy sprints.
Accommodate various fitness levels in your class plan. Remind new students that they do not have to do every drill.
Be ready to get off your bike if anyone needs help. You should be alert and notice if a student is having trouble with his bike or needs more personalized instruction.
Provide lots of motivational queues. Your energy will set the tone for the entire class so keep it high.