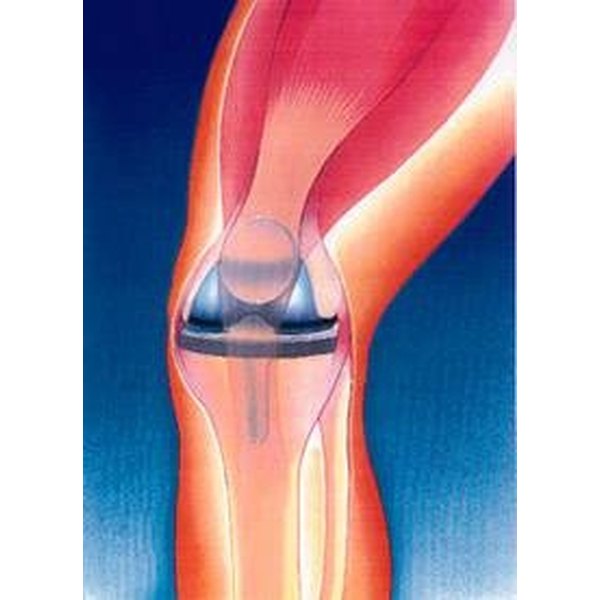 Total knee replacement surgery is one of the toughest procedures a human can recover from. It may seem that heart surgery or abdominal surgery should be harder, and they are more dangerous. But for sheer difficulty in recovery, knee replacement ranks as one of the most difficult. This article will give you some tips on how to not only survive knee replacement, but cut down on recovery time and increase overall quality of life after recovery.
Begin by understanding that your quality of life will be much improved once you have recovered from the operation. If you can keep this positive thought in your head, it will greatly help you maintain a good attitude. A positive attitude will be a necessity in order to make it through.

Make sure that you are prepared at home for your recovery. You need a shower chair, walker, cane, and someone to help you for the first few days after you return from the hospital. Make sure that all loose cords and any other clutter are moved out of the way to allow you plenty of room with your walker. Avoiding falls is imperative.

Set up a good physical therapy program in advance. This is the most important step. Physical therapy is not an option, it is imperative. Six solid months of physical therapy three times a week will be necessary to make a complete and lasting recovery.

Be prepared for the pain and the difficulty of the surgery and recovery. Realize that the pain will not last forever, and that the medical staff will give you drugs to control the pain until it eases. Know that the more aggressively you approach your physical therapy, the faster you will heal and the sooner you will achieve a better quality of life.

Follow your doctor's orders. Do not try to do too much, and make sure that you do (no matter how difficult) all that is asked of you. Careful monitoring of your condition by professional staff will keep you right on track with where you need to go, so make certain that you are doing what you are told.

Tip

Stay ahead of the pain after the initial surgery. Do not wait until the pain is advanced before you take pain medication, as it may not work at that point.

Warnings

Always follow your physician's orders. Not following them in the case of this kind of surgery can be life-threatening.