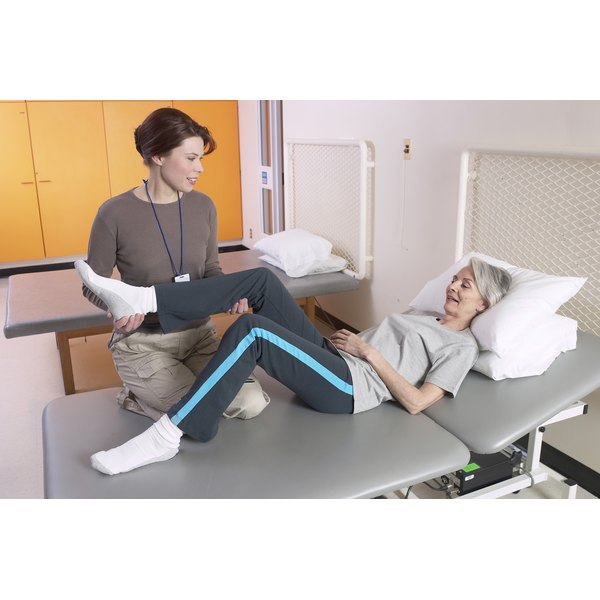 A spinal fusion of the lumbar 4 and 5 vertebrae can be done to prevent spinal compression resulting from stenosis, disc degeneration or osteoarthritis. If you are having a spinal fusion, be prepared for the many facets of the recovery process.
Hospital Recovery
While you are still in the hospital, the nursing staff will do what they can to help keep you comfortable with pain medication and positioning. The goal is to prevent infection and circulation problems, and begin minor assisted movements.
Home Recovery
It is important to prepare your home prior to surgery to make sure you are not having to bend or reach for frequently used items. Make sure you have assistance with pets, children and home activities for the first weeks after surgery.
Physical Therapy
Your doctor will prescribe exercises for you to perform as early as the day after your fusion surgery to promote mobility and circulation. As you progress, you will work on building leg, back and abdomen strength around the fused vertebrae.
Limitations
You will not be able to lift more than 10 lbs., bend or twist for the first month after surgery. You should only sit for short periods of time, though there are no restrictions on walking.
Time Frame
Expect to have limited physical capabilities for one to two months after your spinal fusion. It may take up to six months or longer for the fusion to completely heal.
Braces
You will be given a corset support brace that prevents excess twisting in the lumbar region. It is important to wear this as prescribed by your doctor.