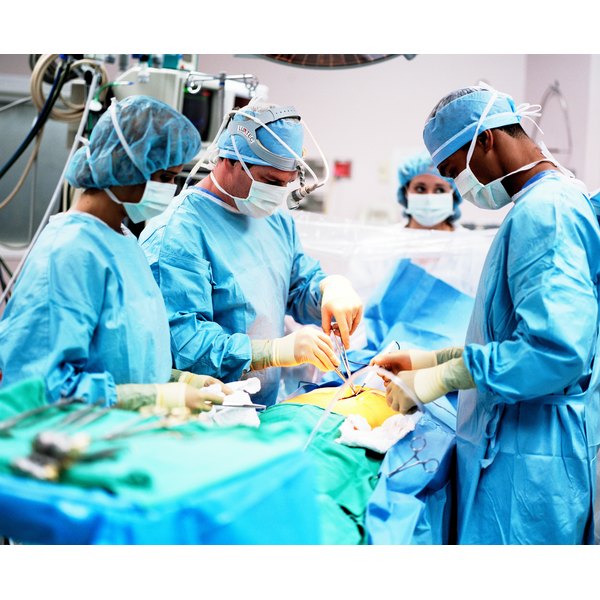 Stress incontinence is caused by a physical movement or activity, such as coughing, sneezing or heavy lifting, that places pressure on the bladder. The condition is more common in women than men.
Reason for Surgery
Stress incontinence can be treated with bladder sling surgery. The procedure gives support to the bladder and urethra that weakened pelvic muscles can no longer provide. There are two types of surgery: traditional and midurethral.
Traditional Sling
In traditional bladder sling surgery, the doctor uses strips of tissue to create a sling around the neck of the bladder and the urethra. The sling provides support to your urethra closed when pressure is placed on the bladder.
Midurethral Sling
In the midurethral procedure, synthetic material is placed midway along the urethra, where it can support the urethra and prevent bladder leakage.
Complications
Potential complications from the procedure include urinary tract infection, difficulty urinating after the surgery and pain during sexual intercourse.
Considerations
Midurethral sling surgery can be performed as an outpatient procedure, thus reducing recovery time.