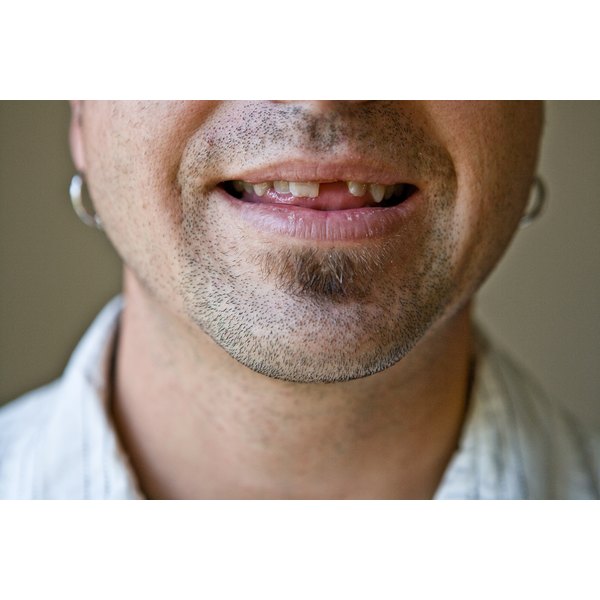 Anyone who has to live with missing teeth knows that it can be a painful and inconvenient situation to deal with. We are are all born with a set of baby teeth and a set of permanent teeth cells that are waiting to develop. Some people, however, are born without all of their permanent teeth. Others lose teeth from growing older, damage or illness. Losing teeth changes your appearance and may be detrimental to your self-esteem. However, this situation can be corrected by the use of dental implants.
Function
Dental implants are an option for those who want to permanently replace missing teeth. These teeth can be used just like your natural teeth. They also look and feel like your own teeth.
Consultation
Once you have decided to get dental implants, you must first make an appointment with your dentist for a consultation. This visit is often free. Once you have discussed your decision with your dentist, he will get some X-rays of your teeth. Depending on your insurance, X-rays may cost you nothing to $45 US dollars according to dentalfind.com
In the first step of implant surgery, a screw is implanted into your jaw bone. Once this is placed, you have to wait for your jaw to heel. Once healed, the new replacement tooth can be attached to the screw.
Costs for Dentist
Canadians must pay for their dentist to place the crown on the screw because the National Health Care System does not cover dentistry according to "Social Policy and Practice in Canada: A History" by Alvin Finkel.
Costs for Oral Surgeon
An oral surgeon is also needed to insert the implant. To receive the implant – or screw that is inserted into the jaw – the average price runs around $2,400, saving you around 14 percent in Canada verses the US, according to allmedicaltourism.com.
Financing Options
Financing options are generally available to those who need this type of procedure. According to dentalfind.com, some dental offices provide payment plans. Another option is CareCredit. This is a third party financing company that you can go through to get a credit card that is just for dental or medical work or procedures and is accepted in Canada.