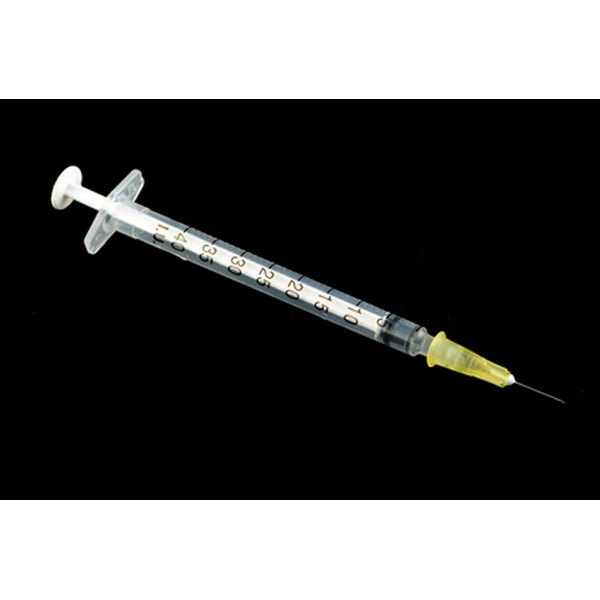 Vancomycin is currently the "treatment of last resort" for a potentially life-threatening infection, MRSA, that is sometimes not treatable with any other antibiotics. Methicillin-resistant Staphylococcus aureus (MRSA) bacteria cause infections in hospitals and other health care settings like dialysis centers. In communities, MRSA can cause serious pneumonia and skin infections.
New treatment options for invasive MRSA infections include linezolid, daptomycin, tigecycline and quinupristin/dalfopristin.
Vancomycin
Vancomycin (generic name: vancomycin hydrochloride) is an antibiotic usually reserved for treating serious infections caused by Gram-positive bacteria such as MRSA. (Gram is the name of a research physician.) Because the drug must be given intravenously and can be toxic to kidneys and ears, it is primarily used when all other treatments fail. Vancomycin use is common in hemodialysis patients, according to the National Kidney Foundation, but can lead to the development of resistant organisms, including vancomycin-resistant enterococcus.
Vancomycin is used to treat colitis, an inflammation of the intestine caused by certain bacteria that occur after antibiotic treatment. When taken orally, it doesn't kill bacteria or treat infections anywhere else in the body except the intestines.
Linezolid
Linezolid, trade name: Zyvox, is a drug approved by the Food and Drug Administration (FDA) for the treatment of MRSA and other staphylococcal infections. Clinical outcomes for patients treated with linezolid are comparable to those treated with vancomycin for pneumonia, urinary tract infections, complicated skin and skin structure infections, surgical site infections and certain blood conditions.
Linezolid should be used only to treat infections that are known or strongly suspected to be caused by bacteria. This helps prevent bacteria from developing resistance. Linezolid can be administered as a tablet, a liquid or by injection.
Daptomycin
Daptomycin, trade name: Cubicin, is an FDA-approved antibacterial agent that is limited to Gram-positive organisms, including the highly resistant MRSA. It appears to destroy bacteria faster than vancomycin. Daptomycin is used for the treatment of complicated skin infections. Daptomycin's primary side effect is muscle pain and weakness, which disappear when the treatment is stopped.
Tigecycline
Tigecycline, trade name: Tygacil, is an FDA-approved antibiotic that is used intravenously for the treatment of infections of the skin and intestines caused by bacteria. Unlike vancomycin, tigecycline doesn't kill bacteria, but instead prevents them from multiplying.
Tigecycline's side effects include nausea, diarrhea, vomiting and headache.
Quinupristin-Dalfopristin
Quinupristin/dalfopristin (trade name: Synercid) is an FDA-approved formulation combining two anti-bacterial medications that are effective together in treating infections caused by MRSA. Given by injection, its side effects include nausea, diarrhea, vomiting, joint/muscle pain and, rarely, chest pain.