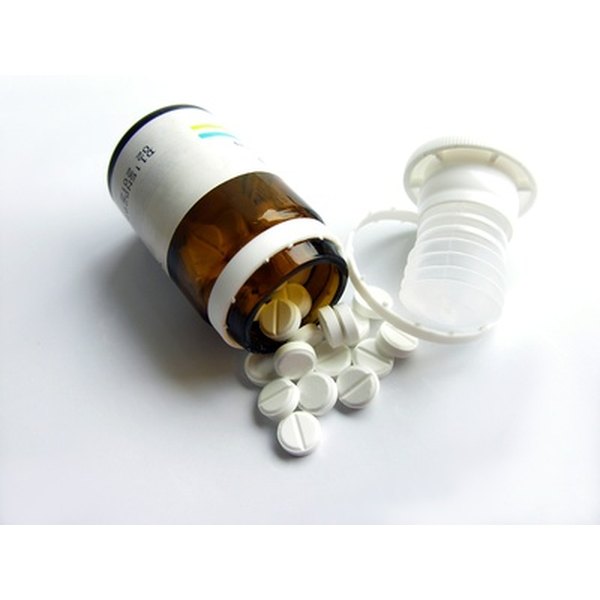 Yohimbe is used to treat a number of problems, but it's probably best known as a treatment for erectile dysfunction (male impotence) and low libido in women. MedlinePlus, the National Library of Medicine's website, states that preclinical studies show that yohimbe is also effective in inhibiting platelet aggregation and treating xerostomia (dry mouth). MedlinePlus also identifies yohimbe as an effective treatment for sexual side effects of SSRI antidepressants.
Talk to your doctor about drug interactions. Both tranquilizers and stimulants can interact with yohimbe, as well as antihistamines, antidepressants and hypertension medication. Avoid caffeine and medication containing caffeine, as well.
Take yohimbe at times when you're not consuming any foods or drinks high in tyramine, as the combination can significantly raise blood pressure. Examples of items to avoid include oranges, tomato, cheese, wine, beer and soy sauce. Dried fish and cured meats are also high in tyramine.
Buy the form of yohimbe that best fits your needs and lifestyle. Yohimbe is available in tablet and liquid form, both convenient if you're on the go and need to take several doses every day. You can also buy dehydrated yohimbe root, and use it to make tea or tinctures. This results in a strong solution but requires a time investment, and it's impractical if you need to take it on the go.
Take at least 5.4 mg of yohimbe three times a day to treat erectile dysfunction or autonomic dysfunction/orthostatic hypotension. Studies published in the "Archives of Sexual Behavior" journal recommend the lowest dose for women, while men can increase the dosage up to 12 mg each time, if necessary, depending on whether or not side effects are present.