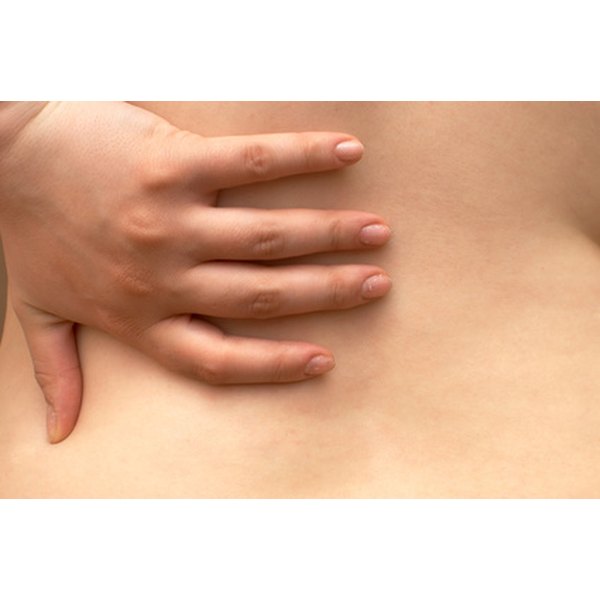 Back pain can be debilitating and can interfere not only with work, but with daily activities as well. Back pain costs Americans $50 billion dollars a year, at the very least. While persistent pain, numbness or tingling or other associated symptoms should be taken seriously, many times low-grade back pain can be treated effectively at home. There are several products or treatments that can be effective.
Back Brace
A back brace is an item available at most drug stores or medical supply outlets. It is soft and flexible and can be worn around the lumbar spine under clothing and will not interfere with most activities. It provides additional support, helping sore muscles to relax and helps to keep stress off of the joints of the spine.
Topical Analgesics
There are a host of different brands of gels and creams that contain one or more pain-relieving substances and can be effective for short-term pain relief. Biofreeze is a brand name of a popular topical analgesic that can be massaged into sore muscles. It provides relief from muscle strains and arthritis.
Heat/Ice
For a new injury, always use ice the first two to three days. Heat will increase inflammation and may feel good, but it can actually make matters worse. If the problem is more chronic or it has lasted more than three days, heat can help bring blood flow to the area and reduce pain. There are several products that can be worn around the low back to provide heat or ice. These are generally very inexpensive.
Inversion Table
Inversion tables allow you to hang upside down by your ankles at varying degrees. It is not necessary to go all the way upside down to take much of the stress off of the low back. Inversion allows the spinal joints to separate and for most of the pressure normally on the intervertebral discs to be reduced. This can be especially helpful if your pain is the result of a herniated disc.
Back Support Pillow
Regardless of where you sit, you should always have a lumbar support pillow in the small of your back. This will automatically cause you to sit up straight and use much better posture, resulting in less stress and strain on back muscles and joints. Much of the back pain in today's society is a result of poor posture.