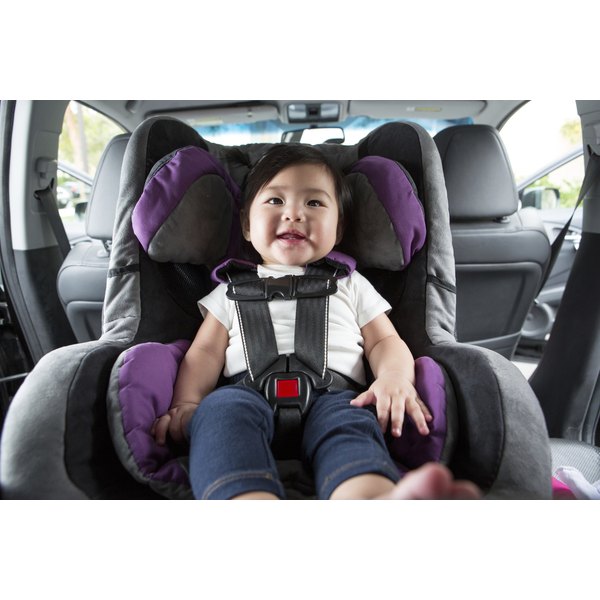 Toddlers by their very nature like to explore their environment. Unfortunately they do so with little awareness of the dangers inherent in this exploration. Among children ages 1 to 4, accidental injuries accounted 35 percent of all fatalities in 2003, according to the American Academy of Pediatrics. By recognizing the accident hazards facing toddlers, and taking proactive measures to provide as safe an environment as possible, it is possible to minimize the chances of a terrible tragedy occurring.
Car Accidents
Motor vehicle crashes are the most common cause of toddler death, according to statistics gathered in 2000 for the Maternal Child Health Bureau. According to the Centers for Disease Control and Prevention, child safety seats reduce the risk of toddler death in a car accident by 54 percent. In addition, placing a child of any age in the back seat has resulted in a 40 percent reduction in the risk of serious injury.
Drowning
Drowning is the second-leading cause of toddler deaths, according to the Maternal and Child Health Bureau, accounting for more than 3 percent of all deaths in 2000. Fortunately, there are prevention strategies that can help minimize the chances of a drowning-related deaths. Tactics include the installation of a pool alarm and a four-sided fence around an at-home pool, and the use of personal flotation devices. When it comes to child safety, however, nothing beats vigilant adult supervision of a toddler near and around water.
Fires and Burns
Fires and burns are the third-leading cause of death, claiming the lives of close to 2 percent of all the toddlers who died in 2000. According to authors Gregory Istre and Sue Mallonee, whose 2000 article was published in the "Western Journal of Medicine," education about fire safety--including the importance of fire prevention, smoke alarms and an escape plan, are the best chance for preventing a fire-related fatality. When it comes to burns, simple measures like reducing the hot water gauge to a maximum of 120 degrees F, keeping children away from hot appliances, and keeping hot food and drink out of reach of children, are a toddler's best chance for avoiding a tragedy.