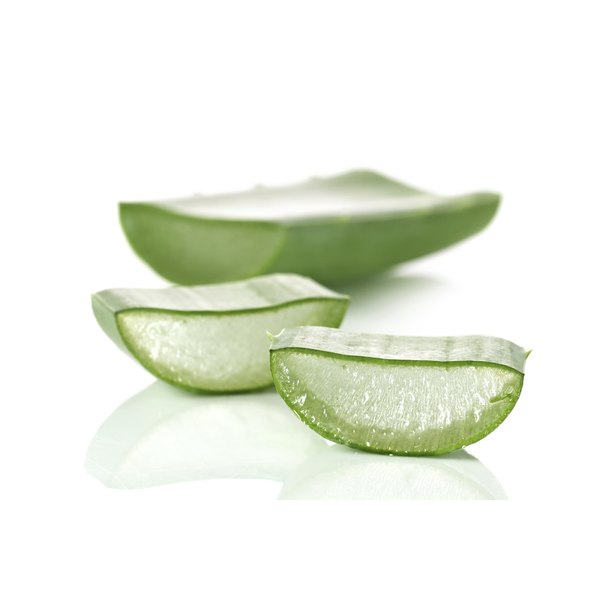 Frequent hand washing is the best way to stay germ-free. However, people who are constantly on the move don't always have time to stop and wash their hands. Luckily, busy people can make natural hand sanitizers at home to protect themselves, and their families, from germs while on the road. Choose a homemade hand sanitizer recipe with ingredients you do not have any known allergies to, and adjust the ingredients if you experience nasal sensitivities.
Fill a glass or hard plastic container two-thirds full with filtered water. Add 1 tablespoon of pure aloe vera gel and three drops each of clove bud, lemon, eucalyptus, cinnamon and rosemary essential oils. Top off the bottle with filtered water, and shake to evenly distribute the ingredients. Transfer the mixture to smaller bottles and use on hands as needed. This concoction is called "thieves oil," and was used by grave robbers during the Middle Ages to stop them from catching the bubonic plague from infected bodies.

Mix 1/4 cup each of grain alcohol or vodka, and pure aloe vera gel. Add five drops tea tree oil and mix thoroughly. If the smell is too pungent for you, add another five drops of your favorite essential oil, such as lavender or sandalwood. Shake gently and pour into small bottles.

Mix 2 tablespoons raw apple cider vinegar with 4 ounces aloe vera gel and 2/3 cup witch hazel extract in a medium-sized bowl. Add 20 drops each grapefruit seed extract, tea tree oil, lemon oil, lavender oil, sweet orange oil and rosemary oil. Mix thoroughly and pour into travel-sized bottles.

Mix 10 drops tea tree oil with 1/4 cup each pure aloe vera gel and witch hazel extract in a medium-sized bowl. Add 1 tablespoon raw apple cider vinegar or freshly squeezed lemon juice and 1 tablespoon vegetable glycerin. Place the mixture in a glass jar with a screw-top lid and shake to combine ingredients. Transfer to portable containers, if desired.

Mix 2 teaspoons witch hazel extract with 2 ounces vodka. Add four to five drops of eucalyptus or tea tree oil. Mix well and pour into a pump-enclosed or spritzer bottle.

Mix 1/4 cup rubbing alcohol with 1/2 cup aloe vera gel. Add to 1/3 to 3/4 teaspoon of your favorite essential or fragrance oil. Pour the homemade hand sanitizer into a squeeze bottle or pump-style bottle.

Warnings

Test all ingredients on a small patch of your skin before using.