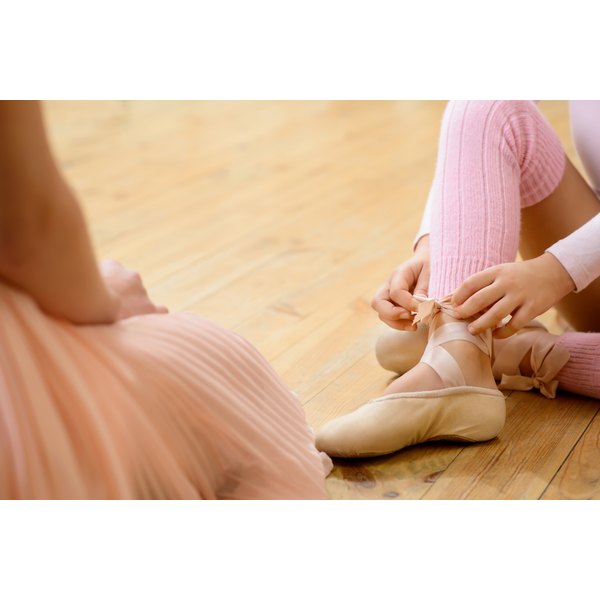 Extracurricular activities can benefit children of all ages by helping them develop lifelong skills and hobbies. The best extracurricular options evolve as children grow. They can discover extracurricular preferences by doing new activities every year or by attending summer camp that involves doing many different activities.
Identification
Extracurricular activities are those that are performed outside of the regular school day. They go beyond the confines of the regular academic curriculum, though they can be academically oriented as well. Extracurricular activities for children include language classes, sports, music and art classes, clubs and other hobby-related activities. These activities can occur every day, week or even once a month. Parents, tutors, part-time and classroom teachers can lead extracurricular activities for children.
Benefits
Extracurricular activities for children enable them to explore their interests in stress-free environments. Extracurricular activities can allow children to make new friends, become physically active and learn new skills. According to a Nellie Mae Education Foundation study, children who engage in extracurricular activities do better academically and are less likely to have behavioral problems or depression than children who do not participate in extracurricular activities.
Types of Activities, From Preschool Through Elementary
Preschool and kindergarten students should only participate in one or two extracurricular activities to avoid overwhelming them and interrupting their playtime. Elementary school children can often handle up to three to four activities per week. Types of extracurricular activities appropriate for these age groups include dance classes, soccer, karate, softball, yoga, music and language classes. They might also enjoy painting, knitting, drawing, painting or beading to enhance their fine motor skills.
Middle and High School Activities
Children in middle and high school should have more initiative in selecting what kinds of and how many extracurricular activities to participate in. They usually have more options to choose from because of more school sports teams and after-school clubs. Make sure your middle or high school student has ample time to finish schoolwork without feeling overwhelmed. Children of these ages can continue elementary school activities or try new things.
Considerations
Thoroughly research the extracurricular activities you select. Visit the place the activities take place in to ensure they are safe, clean and large enough to fit all the children involved with them. Ensure that at least one adult is present for every 10 young children and that there is one adult for every 12 older children. You can look for extracurricular activities for your children at community centers, schools and YMCA centers. You can also get activity recommendations from other parents.