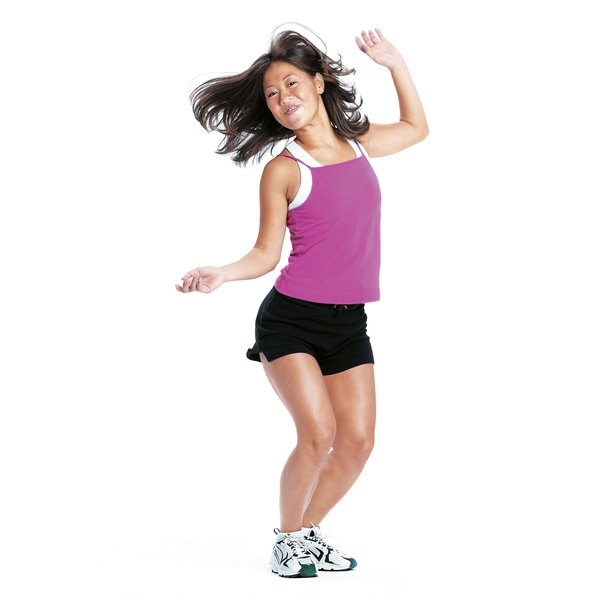 If your daughter or a teenage relative only exercises her fingers, by texting or playing video games, maybe she just needs the right motivation to get up and do some real fitness activities. Regular exercise is beneficial at any age, and if you teach your teen to be active now, she can form a habit that can lead to a lifetime of good health.
Ask your teen questions about why she doesn't enjoy exercising, to come up with more effective solutions. For example, if she doesn't like to exercise because she is worried about people seeing her body, suggest she try an activity that involves wearing exercise pants and a shirt rather than a swimming suit or a tight outfit.

Brainstorm appealing exercise options. Your teen may not realize how many enjoyable activities count as exercise. Chances are you can find one activity that appeals to her interests. If she hates participating in sports, encourage her to try a yoga class, pick up a dance exercise video game or ride her bike to school.

Give her the resources she needs, such as paying and signing up for a class, providing transportation, buying equipment such as workout clothes, hiking pack or an exercise ball. If you are strapped for cash, look for ways to keep her choice of activity within your financial means. For example, a yoga DVD can replace a yoga class and a second-hand store exercise outfit can be just as effective as new exercise clothes.

Offer to join her. She is much less likely to take fitness seriously if you, her role model, are standing on the sidelines and simply cheering her on. Going on walks together, being her opponent while playing tennis or joining a dance class together will help keep her motivated and boost your health. If the idea of having a parent exercising with her isn't her cup of tea, suggest she talk to her friends about joining an activity with her.

Get the family involved. Set up some active family outings, such as a trip to the ice skating rink or visits to a rock-climbing wall. Keeping physical activity a regular topic of dinner table conversations can also help keep the motivation high.

Give positive feedback, but don't make it about her appearance. Keeping the focus on her skills, accomplishments and efforts is more likely to reinforce healthy habits than is applauding weight loss or increased muscle tone. Ultimately, the goal is about getting healthy and feeling good.

Tip

Make sure your teen warms up before exercising and observes the correct form during her activities, to avoid injuries.