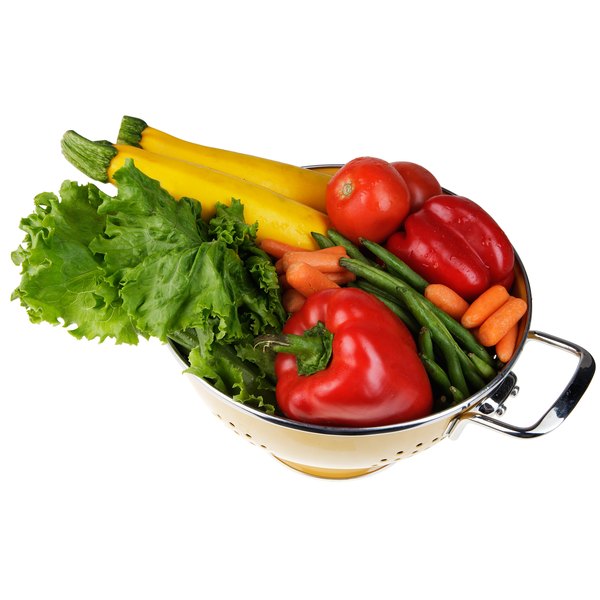 Eating healthfully if you're on a restricted diet can seem daunting, but planning ahead can help. One thing that you don't want is to feel hungry and not know what you should eat. Having a variety of snack options on hand can help you stick to your diet and avoid the temptation to grab something that you shouldn't eat.
Veggies and Dips
Cut-up raw vegetables are a simple and healthy snack. They're packed with vitamins, minerals and fiber. If you find veggies boring, or want a bit more, try dipping the veggies in hummus, which is made from ground chickpeas and olive oil, or in a dip made with another type of bean. You can make your own dip or purchase a store-bought one. Just be sure to read ingredient labels to ensure that the dip you buy doesn't include anything else that you need to restrict or limit on your diet.
Nuts and Seeds
A handful of nuts or seeds -- like almonds, pistachios and sunflower seeds -- are a good snack option and portable because they don't require refrigeration. However, keep in mind that nuts are high in calories if that's a concern. Nut butters are another healthy option. You can use them for dipping veggies such as celery and cucumbers. If your diet allows fruit, you can try dipping apple or pear slices in nut butters, too.
Sushi
While people often think of sushi as a dinner option featuring raw fish, keep in mind that you can eat it any time of the day -- and make it from almost anything including cooked seafood and veggies like avocado and sliced carrots. You can also purchase sushi already made. Serve it with low-sodium soy sauce on the side.
Other Options
Air-popped popcorn makes a good, low-calorie snack. Season it with salt-free seasoning blends or a little chili powder if you like. Fresh fruit might be another snack option if you are only avoiding processed sugars. For a high-protein snack, roll lean deli meats around dill pickles and secure them with a toothpick. Hard-boiled eggs and cooked edamame are also high-protein snacks.