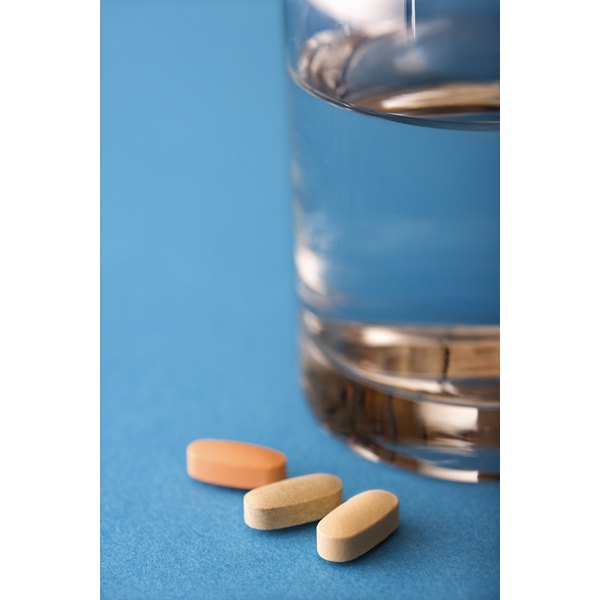 Most plant foods contain the substance pectin, with citrus fruits, apple peels and plums having particularly rich stores. A good source of soluble fiber, pectin is an ingredient in many over-the-counter fiber supplements.The American Cancer Society reports animal and laboratory tests indicate it might help prevent cancer cells from spreading to other parts of the body, but this type of evidence is insufficient to determine whether it truly offers therapeutic benefits in people. Naturally found in foods, pectin does not appear to pose any significant health concerns, but as with many drugs and supplements, you must use caution in specific instances. Talk to your doctor before using pectin supplements.
Side Effects
The American Cancer Society reports pectin is generally safe, with the most common side effect being stomach upset. It reports rare cases of people suffering asthma attacks after coming into contact with powdered pectin. Fiber supplements can also cause gas and bloating.
Allergic Reactions
Many pectin products are made from citrus fruits, a common allergen. If you have an allergy to these fruits, do not use pectin made from citrus. Drugs.com reports that individuals with allergies to cashews or pistachios may potentially suffer an allergic reaction to pectin.
Medication Interactions
Fiber-rich supplements can decrease the absorption of drugs if you take them too close together; take your medicines at least one hour prior to taking pectin or two to four hours after. Fiber supplements might specifically interfere with the effectiveness of tricyclic antidepressants, diabetes medications, the seizure medication carbamazepine, the heart medication digoxin and the bipolar disorder medication lithium, according to the University of Maryland Medical Center.
Other Considerations
The University of Maryland Medical Center advises you against using fiber supplements such as pectin if you have difficulty swallowing or have conditions that narrow or obstruct the gastrointestinal tract. Drink plenty of fluids while using pectin to avoid constipation.