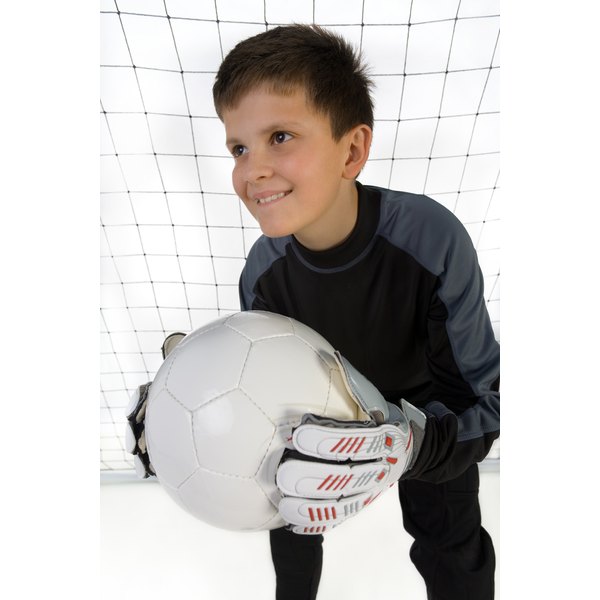 The goalkeeper is one of the most visible roles in the world's most popular sport: soccer; however, in the U.S. Youth Soccer program, teams do not use goalkeepers until the under-10 age group because younger children do not have the skills to anticipate the movement of the ball to catch it in the air. As goalkeeper, a child needs a pair of goalie gloves in the junior's size. The correct glove size is slightly larger than the hands to allow a surface area to catch the ball, but not so large that the hands slide around inside the gloves.
Measure the circumference of the widest part of the palm on the right hand -- measuring all the way around the palm, but excluding the thumb. Write this number down.

Measure the circumference of the widest part of the palm, excluding the thumb, on the left hand, and write this number down.

Add 1 inch to the larger hand measurement to get the glove size.

Measure the top of the longest finger on the right hand to the base of the right hand, just above the wrist.

Repeat this finger measurement from fingertip to the base of the hand on the left hand. The larger size is the finger measurement, which some manufactures use.

Tip

If the child is between sizes, buy the larger size.

When the child tries on the gloves, his fingertips should be at least 1/4 inch to 1/2 inch from the top of the glove.

Talk to the soccer coach about equipment needs. Goalies often use one pair of gloves for practice, and one pair for games, but this may not be necessary for children who are still playing multiple positions in the season.