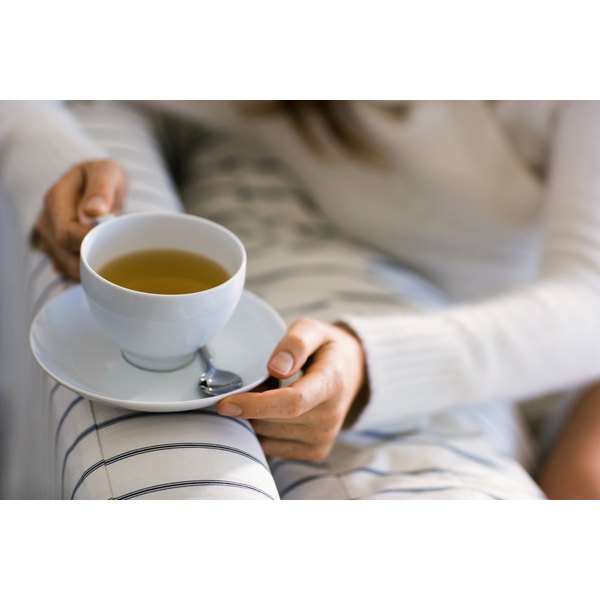 Sipping a cup of tasty herbal tea can be relaxing, but it may also help alleviate some uncomfortable symptoms you may be having. Nettle is a plant that produces a tingling feeling when it comes in contact with your skin. Tea made from nettle does not sting when you drink it, but it may have some medicinal value. Similarly, tea made from fennel seeds can have beneficial effects on gastrointestinal upset.
Benefits
Drinking nettle tea can help alleviate some kidney and bladder problems as well as allergy symptoms, according to Drugs.com. Fennel tea can bring you some relief from heartburn, indigestion and even symptoms of irritable bowel syndrome, according to the University of Michigan Health System. The U.S. Food and Drug Administration has not studied the effects of using fennel or nettle tea, so talk to your doctor before treating your symptoms with either kind of tea.
How Much to Drink
The University of Maryland Medical Center's website suggests steeping 3 to 4 tsp. of dried nettle leaves in 2/3 of a cup of boiling water for 3 to 5 minutes to make a cup of nettle tea. Adults can safely drink 3 or 4 cups of nettle tea per day. Make a cup of fennel tea by steeping a 1/2 tsp. of crushed fennel seeds in 1 cup of boiling water for 10 to 15 minutes. Drink three cups of fennel tea daily.
Side Effects
Nettle tea may cause stomach upset and water retention. You may experience hives or a rash after handling nettle leaves. If you have difficulty breathing after drinking nettle tea, you may be having an allergic reaction. Stop drinking the tea and contact your doctor immediately.
Fennel tea has a low incidence of side effects, but it can cause an allergic reaction if you have a fennel allergy. Contact your doctor immediately if you experience breathing difficulties or hives after drinking fennel tea.
Warnings
Pregnant women should not drink nettle tea. Nettle tea can change your menstrual cycle and lead to miscarriage.
Do not drink fennel tea if you have a history of seizures. Taking fennel may increase your risk of having a seizure.