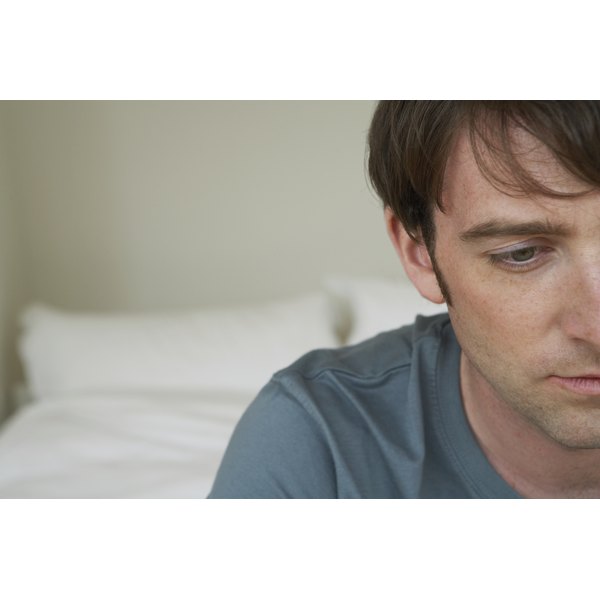 You're a regular visitor at the fitness club to improve your health and fitness level. But now you're sick and you're wondering if it's a good choice to work out. It can be OK to work out if you're sick, but consider several factors before entering the doors of the fitness club.
Concerns
Being sick brings up numerous concerns regarding your workout program. You want to feel better and recover from being sick, but you don't want to skip any workouts. You can choose to rest until you've fully recovered from your sickness and risk losing some strength and fitness benefits, or you can continue to work out while you are sick and risk potentially prolonging your sickness.
Below the Neck
Most doctors suggest avoiding workouts when your signs and symptoms are located below the neck. These symptoms include diarrhea, chest congestion, cough and upset stomach. Other signs and symptoms that should result in avoiding workouts include fever, fatigue and muscle aches. In cases of below-the-neck symptoms, choose to recover from your sickness before returning to your normal workout program.
Above the Neck
When your symptoms are "above the neck," doctors suggest that it's OK to continue physical activity. These symptoms include nasal congestion, sneezing and a minor sore throat. Decrease the overall duration and intensity of your workout to mild or moderate and consider performing more cardio exercises such as running, walking and cycling. The cardio exercises may actually open your nasal passages and relieve some of your symptoms.
Safety
Your body is trying to recover and destroy bacteria or viruses when you're sick, but working out takes away some of your energy. Further, strenuous exercise can lower your immune system and cause you to get sicker. As a result, consult a doctor immediately if you experience any unusual or serious symptoms such as severe chest pain or headache, irregular shortness of breath or dizziness. Visiting a gym while sick can lead to your germs spreading to other gym members.