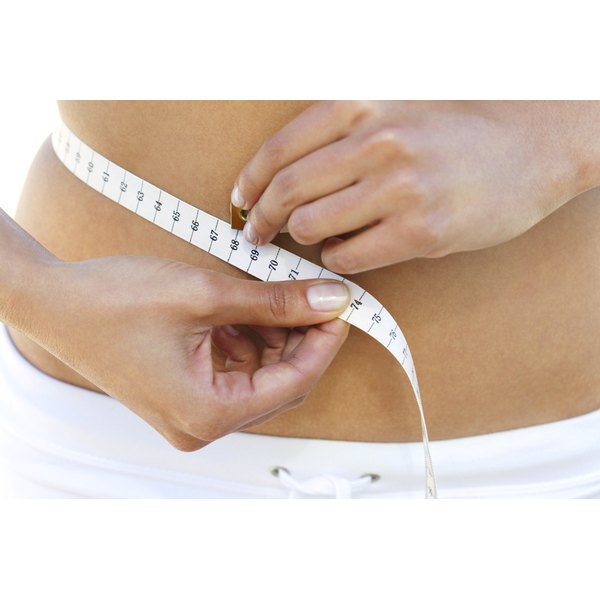 Citrin is the trademarked name for a Garcinia cambogia extract developed by Sabinsa Corporation and marketed for weight management. Garcinia is a tropical fruit native to Southeast Asia that contains a number of compounds that may have some health benefits. One compound, hydroxycitric acid, or HCA, has been studied for weight control. Only a few studies have researched the Citrin form of Garcinia cambogia. Talk to your doctor before taking Citrin, as it may cause side effects.
Patented Extract
Citrin is the name given to the calcium salt of HCA extracted from the Garcinia cambogia fruit. According to Sabinsa, it standardized the extract to contain a minimum of 50 percent HCA. The company manufactures various products containing Citrin. You can find Citrin in Garcinia cambogia supplements made by other manufacturers as well. Sabinsa claims that Citrin may cause a modest decrease in body weight when taken daily for eight weeks.
Potential Appetite Suppressing Benefit
The journal "Nutrition & Metabolism" published a study in 2005 that evaluated the effectiveness of three commercial Garcinia cambogia extracts, one of which was Citrin K. Of the three extracts, Citrin K significantly reduced appetite and food intake in rats. The animals were studied for a relatively short period, about four days. Well-designed studies of humans for a longer period are needed to determine whether these effects translate to humans.
Small Weight-Loss Benefit
The "Journal of Obesity" published a review of existing clinical data in 2011 to determine whether Garcinia cambogia offered weight-loss benefits. Reviewing randomized, double-blind trials that met certain criteria, researchers found that HCA appears to offer a small weight-loss benefit: about a 1-percent loss of body weight on average. The authors are uncertain whether the small weight-loss benefit is clinically relevant. Noting that the trials were poorly reported, they discuss the need for more-rigorous trials.
Dosage and Side Effects
Taking Citrin may cause side effects. According to Drugs.com, there have been reports of headache, dizziness, dry mouth, diarrhea and nausea. These reported side effects were very mild. The typical dose of HCA studied in clinical trials ranged from 900 to 2,800 milligrams per day. Stop using Citrin if you experience troublesome side effects. The HCA dosage in capsules and tablets varies, but it is available at a maximum of 1,500 milligrams per day, according to Drugs.com.