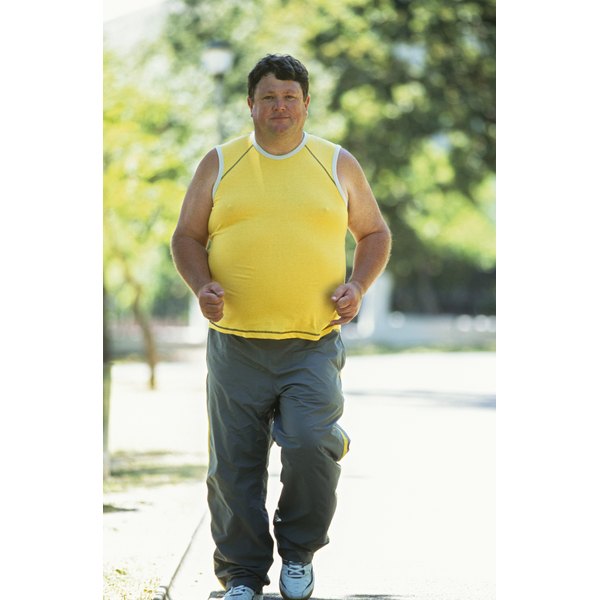 The Adipex diet pill, or Adipex-P, contains the active ingredient phentermine. Although Adipex-P is generally safe to take if you have diabetes, its effects may require a change in dosage to your diabetes medication. Tell your doctor about any diabetes medicine you take before obtaining a prescription for Adipex-P.
Function
Phentermine is a stimulant and an anoretic, or an appetite suppressant. It is intended for short-term use for 3 to 6 weeks to jump-start a weight loss program that includes exercise and a low-calorie diet. Adipex-P is not only considered safe for diabetics, it is primarily designed for obese individuals who have another health condition, such as diabetes or high blood pressure, which could lead to serious medical problems.
Time Frame
Adipex-P is intended for short-term use only, as phentermine is habit-forming. After a few weeks, you may feel like it is losing effectiveness, but taking more of the drug increases the risk of serious side effects and makes it more difficult to stop taking Adipex-P when your prescription runs out.
Diabetes Medication
If you take Adipex-P with certain other drugs, the effects of either medication can change. If you take insulin to regulate your blood sugar, you may need to increase your usual dosage while taking Adipex-P. In contrast, because you may eat less while taking Adipex-P, you may need a lowered dose of certain diabetes medications. Ask your doctor about the effects of Adipex-P on diabetes medicine, and don't change your dosage of either medication without your doctor's recommendation and supervision.
Considerations
Adipex-P interacts with numerous other drugs and can cause side effects on its own as well. Tell your doctor about any other medications you have taken in the two weeks prior to starting Adipex-P, particularly any medications for weight loss or depression. Adipex-P is associated with side effects of dry mouth, nausea and diarrhea or constipation. Seek medical attention if you develop insomnia, elevated blood pressure, heart palpitations, shortness of breath, chest pain, dizziness, tremors or swelling of your legs and ankles.