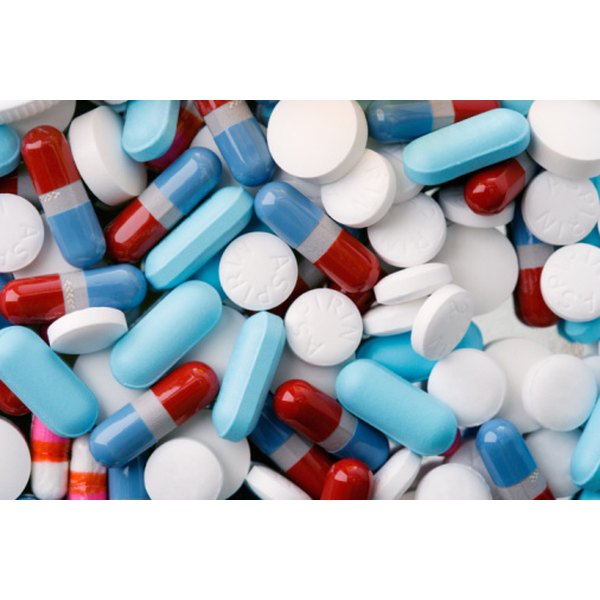 Teens, particularly teenage girls, face mounting pressure to fit in and look like everyone else. Some teens resort to unhealthy behaviors to be thin, such as purging or using diet pills. Parents should intervene immediately, because according to researchers from the University of Minnesota, unhealthy weight control behaviors, like resorting to diet pills, are likely to continue into adulthood.
Prevalence of Diet Pill Use
Researchers at the University of Minnesota conducted a landmark study over five years that demonstrated the trend toward diet pill use among teen girls. According to their study, teen diet pill use had doubled during the five-year span, from 7.5 percent of teen girls surveyed to 14.2 percent having used diet pills. By the time the females reached 20 years of age, nearly 20 percent had taken diet pills. This high rate of pill use demonstrates that many teens are using diet pills to lose weight instead of using a healthy diet and exercise.
Side Effects of Diet Pills for Teens
Diet pills are not safe for teen use. For one thing, diet pills may contain a variety of harmful chemicals such as ephedrine or phenylpropranolamine, which can have powerful stimulant effects on teens. Many diet pills are addictive and can lead to other serious consequences for health in the long term such as insomnia, high blood pressure or even death if the teen uses the pills incorrectly or over a long period of time.
What to Do If Your Teen Is Using Diet Pills
If your teen is using over-the-counter diet pills it is important to get her off the pills as soon as possible. If she has been taking the pills for a long period of time she may require rehab or a physician's supervision to detoxify her body safely. Consult her physician right away to assess her risk level and to learn your options for helping her get off diet pills and to lose weight safely.
Healthy Weight Loss for Teens
Like adults, the safest and most natural way to lose weight for most teens is to maintain a healthy diet and to exercise regularly. Your teen's pediatrician can guide her in creating a diet and exercise plan that can help her not only lose weight, but learn healthy habits that will prevent her from being overweight or obese as an adult. Your role as a parent is vital in helping her stay on track and to encourage her in her efforts to be healthy in a safe, natural way.