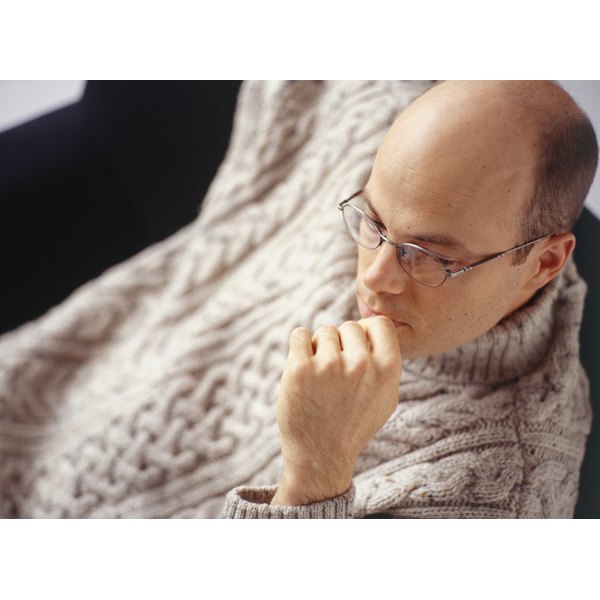 Gotu kola is known by a number of different names, such as Indian Pennywort, Manduukaparani in Ayurveda medicine and Brahmi in Hindi. It is a member of the parsley family and is frequently used in India and China. While side effects are most often minor, it is advisable to check with your physician before beginning any new treatment or supplement.
The Plant
Gotu kola is native to the South Pacific, South Africa and parts of Europe and grows best near water. The medicinal properties of the plant are found in the stem and the leaves. Gotu kola is available as a dried herb, pill and topical ointment.
Uses
Gotu kola has been used for thousands of years for nearly every ailment imaginable. It has been used for everything from anti-aging to a cure for diabetes and hepatitis. Presently, gotu kola is used as a treatment for skin wounds and is found in many topical ointments. It is also used to treat varicose veins, anxiety, hypertension, among other ailments.
Hair Loss
A study that appeared in the March 2011 supplement of the "International Journal of Pharmacy and Pharmaceutical Sciences" by Ritu Jain of the Department of Pharmaceutical Chemistry, Pranav Institute of Pharmaceutical Science & Research, Sitholi, Gwalior, India, concluded that gotu kola extract improved the hair length and density in rats. There have yet to be any definitive clinical studies to demonstrate that gotu kola will help fight hair loss in humans. Despite the lack of evidence for hair growth in humans, many herbal hair loss products include gotu kola in the ingredients.
Dosage
As there have been no clinical studies done on Gotu kola as a hair loss treatment in humans, the proper dosage for that use is speculation. According to the University of Maryland Medical Center, the standard dose of the extract is 50 to 250 mg taken three times daily, while the dried herb can be made into a tea and consumed three times daily. The powdered herb, which is taken in capsule form, can consist of 1,000 to 4,000 mg and is taken three times daily and 30 to 60 drops of the tincture may also be taken three times per day.
Side Effects
Side effects from gotu kola are generally considered minor, with itching and swelling being the two most common. Other noted side effects have included upset stomachs and nausea, dizziness and drowsiness. The possibility of an allergic reaction is also present. Gotu kola may interfere with other medications and those taking cholesterol or diabetes medications will want to speak with their physicians prior to use.
Conclusion
As with nearly all herbal hair loss remedies, gotu kola has no clinical data to support its use as a hair loss treatment. While that doesn't necessarily mean that it doesn't have any hair growth properties, that has not been proven. Those who are serious about treating hair loss will likely want to stick with the only two hair loss treatments approved by the U.S. Food and Drug Administration, minoxidil and Propecia.