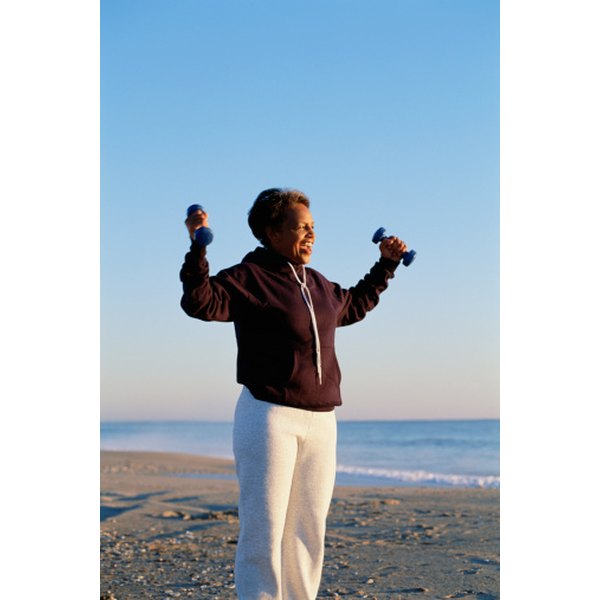 Ashwagandha is an herb highly valued in ayurvedic medicine. It is used to treat conditions from constipation to loose teeth. People also take ashwagandha to boost energy, and some scientific evidence supports this use. However, consult with your doctor before trying to prevent, treat or cure any health condition with ashwagandha.
Ayurveda
Ashwagandha, also known as Indian ginseng, has been cited as the most important herb in ayurvedic medicine, according to an article published in February 2010 in the "Central Nervous System Agents in Medicinal Chemistry." According to ayurvedic medicine principals, Ashwagandha is considered a global treatment for health in that it supports many functions of the body. For one, it is considered to boost energy and overall vitality, as the researchers mention.
Disease and Aging
According to the authors in a study on ashwagandha published in August 2010 by the Mahatma Ghandi University, this herb has the ability to restore energy to the body lost form disease. For example, it can restore energy to a system worn out from diseases such as syphilis and rheumatic fever. Also, it is often given to the elderly to restore energy to the various systems of the body.
Physical Performance
Scientific studies show that Ashwagandha may improve your workout performance. A study published in 2020 in the "International Journal of Ayurvedic Research" found that Ashwagandha boosted physical performance in people who took 500 mg of the herb per day. For example, they experienced less lower-body muscle weakness after exercising.
Energizing the Heart
Ashwagandha may help provide an energy boost to the heart. According to a study published in 2009 in the "World Journal of Medical Sciences," ashwagandha has been found to increase the myocardial energy substrate. The myocardial energy substrate is the energy that keeps the heart functioning healthily and prevents heart failure.