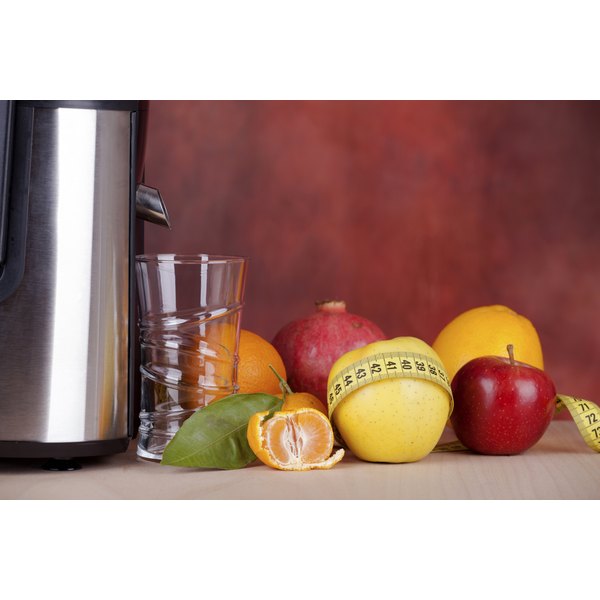 Dr. Natasha Campbell-McBride developed the guts and psychology syndrome diet, otherwise known as the GAPS diet. The premise of the GAPS diet is that there is a correlation between the state of your intestinal flora and your brain chemistry. By cleaning or healing your gut you will, according to Campbell-McBride, lose weight while treating a variety of medical conditions. Consult with a medical professional before starting any diet, including the GAPS diet.
Healing the Gut
According to Campbell-McBride's book, "Gut and Psychology Syndrome," the goal of the GAPS diet is to help you clean and eventually heal your gut. You can achieve this goal by avoiding foods on the do not eat list, cleansing your body and repopulating your gut with good bacteria. According to Campbell-McBride once you complete the GAPS program, you will also see improvements in your medical condition if you have ADD, ADHD, learning disabilities, autism, dyslexia, dyspraxia, asthma, bed-wetting, thrush, lupus, fibromyalgia or type 1 diabetes. All of these medical conditions, however, require medical attention so seek the advise of a doctor before attempting to treat any of these conditions with diet or home remedies.
The Nutritional Program
The nutritional component of the GAPS diet has three phases: diet; supplementation; and detoxification and lifestyle changes. The diet plan offers a do not eat list that changes depending on your current program phase. According to Campbell-McBride the purpose of the GAPS diet nutritional component is to heal the previous damage that foods have done to your gut. Further, by avoiding certain foods, you can promote the healing of your gut.
Supplementation
The GAPS diet also requires you to take several health supplements. The supplementation phase of the GAPS diet is the stage where the gut is supposed to heal. The first supplement required by the diet is a therapeutic strength probiotic that purports to heal your current digestive problems. You will then gradually add other supplements to your diet including essential fatty acids, vitamin A, digestive enzymes, and a general vitamin and mineral supplement. According to Campbell-McBride the GAPS diet will also make your stomach acid stronger, protecting you from possible bacterial infections.
Detoxification and Life-Style Change
Detoxification and lifestyle change is the final phase of the GAPS diet. During this phase, you juice fruits and vegetables to complete the detoxification process and make changes to your living environment. The GAPS diet requires you to eliminate all of the toxic materials from your house, including many carpets, pieces of furniture and toxic paints. Additionally, the diet requires you to stop using toxic skin and health care products, such as shampoos, deodorants and makeup.