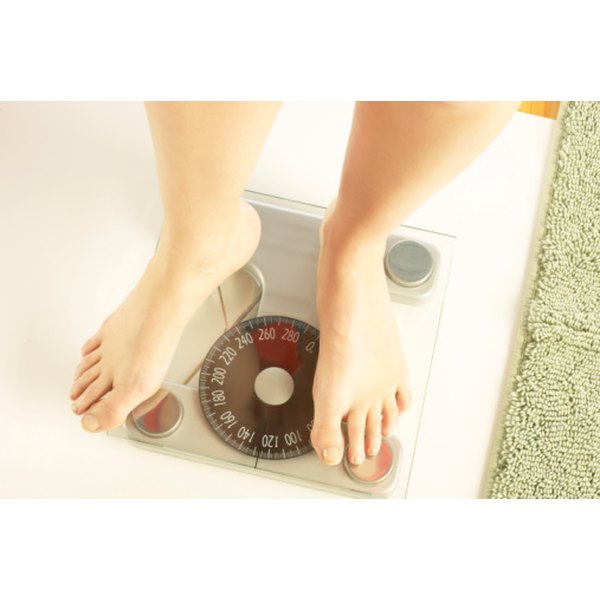 Both stress and a sedentary lifestyle can be linked to a higher risk of being overweight. While you may understand that exercise can help you lose weight, your perceived ideas and feelings on the subject of your health may be preventing you from taking action or seeking medical help. By employing the health belief model, a concept that assesses your perceptions regarding your health, you'll better understand what may be holding you back from exercising more to reduce your stress level and accomplish lasting weight loss.
Interview your family members and look over your medical records to assess your susceptibility. Your perceived susceptibility means understanding your attitudes regarding how likely you are to be stressed and overweight. If your parents suffered from weight issues, you may know that you're more susceptible to the same problems. This can affect your likelihood of seeking medical attention.

Evaluate the severity of your problem. Being stressed periodically at work is normal; being stressed every day to the point of dysfunction is not. Try rating your stress level on a scale from 1 to 10. If your stress number is high, you may need to take steps to reduce stress for a healthier outcome.

Assess the things that are barriers to your exercising for weight loss and stress relief. You know that exercise will make you feel better, but certain lifestyle choices and duties can get in the way. Money, schedule and responsibilities could be preventing you from being fit and understanding those barriers can help you form a plan to overcome them.

Write a list of the advantages to a lower stress level and lower weight. A comprehensive list of benefits and goals can help motivate you to take action. Exercising on a daily basis can help relieve stress, elevate your mood, reduce your risk for weight-related diseases and shrink your waistline. Post the list somewhere you can see it for quick motivation when your resolve slips.

Set goals and post placards around your home, place of work and even your car to call yourself to action and remind yourself to stick to your plan. Whether you've made the commitment to bike to work on a daily basis or go to the gym for 30 minutes each day, you'll need reminders and motivation when you're tired or a busy schedule prevents you from exercising. Keep a list of alternative methods of exercise on hand. While you may not be able to head to the gym every day, you can incorporate exercise into your daily routine by parking a distance away from your destination and taking stairs instead of elevators.

Empower yourself by taking charge of your health. Schedule regular checkups with your doctor to discuss your health and rent DVDs from the library to learn about various types of exercise. The last concept of the health belief model is self efficacy. That means ensuring that you're self-efficient enough to make the right choices and continue working until you reach your goals and reap the rewards of better health.