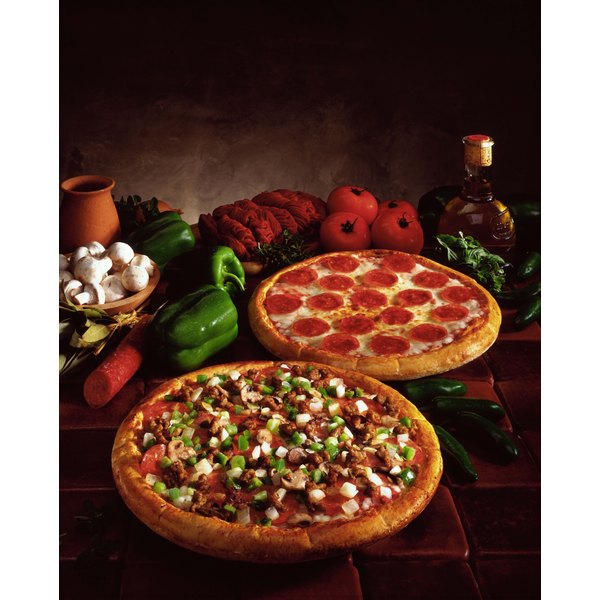 Sometimes it's just easier to swing by the local fast food restaurant. You know the kids will be happy, you know exactly what to expect and you know that the food will taste delicious. But if you stop to think for even 10 seconds, you also know that the fat, sugar and salt loaded into the vast majority of fast food does your body no good.
Fast Food Addiction
Former Surgeon General David Kessler explains the addictive power of fast food in his book "The End of Overeating." He says that the combinations of sugar, fat and salt not only stimulate your appetite, but that anticipation of the food whets your appetite as well and makes it very difficult to resist temptation. The cool, creamy milkshake, the crispy chicken wings and the aroma of French fries work together to overcome your thoughts that the fat, salt and sugar in the food are bad for your health.
Obesity
Kessler points out that in the two decades prior to 2008, two things occurred simultaneously -- Americans' weight increased dramatically, and they spent 50 percent of their food dollars at restaurants. In a study published in the "Journal of the American Medical Association" in 2010, Katherine Flegel and colleagues from the Centers for Disease Control and Prevention report that 68 percent of Americans were overweight and obese. Other researchers at the University of California Berkeley found that for some people, the proximity to fast food restaurants directly increased their weight. In a 2009 report, they reported that ninth grade students with a fast food restaurant within one-tenth of a mile of their school had a 5 percent increase in obesity.
Salt
The 2010 Dietary Guidelines for Americans, issued by the U.S. Department of Agriculture, recommend that healthy adults under age 51 limit their daily sodium to under 2,300 mg. One fast food meal alone can put you over that limit: a fast food chicken dinner contains 2,243 mg of sodium, a fish sandwich has 882 mg, and 1 oz of cheese on your burger contains 406 mg, according to Colorado State University Extension.
Fat
Most meals at fast food restaurants contain far more that the dietary guideline's recommendations of 2,000 calories per day for most adults and fewer than 10 percent of calories per day from saturated fats. According to the Center for Science in the Public Interest, one chain's medium milkshakes contain 760 calories and 29 g. of fat, or 1½ days' allocation. The large milkshake contains 1,200 calories and 42 g of saturated fat, including unhealthy trans fats. The center notes that a large order of French fries contains 600 calories and 30 g of fat and that one chain's double burger contains 1,150 calories and 33 g of fat.