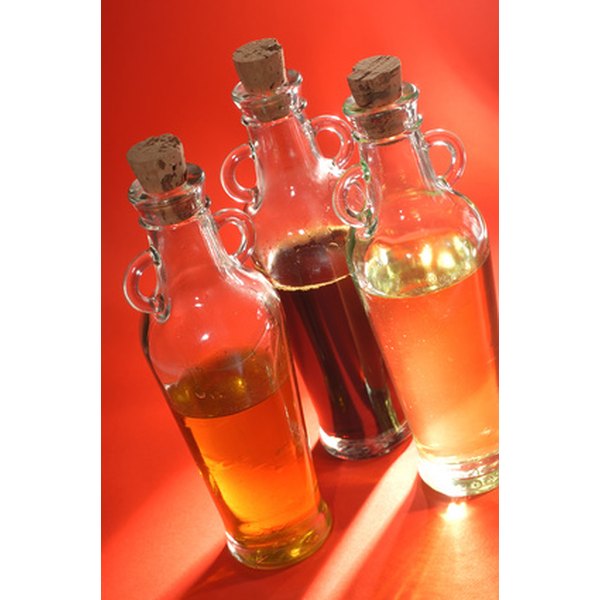 Polyunsaturated omega-6 fatty acids are crucial for your body to properly function, including skin and hair maintenance and growth, bone health, metabolism and reproduction. When you don't eat enough of the essential nutrients your body needs, you may suffer from complications, the same is true for omega-6 fatty acids. If you don't get enough omega-6, you risk suffering from some serious health complications.
Your Diet and Omega-6
Most of the fatty acids that your body needs can be made from other nutrients that you take in. Your body combines fat molecules to make what it needs. However, this is not the case for omega-6 fatty acids. Your body cannot make omega-6 fatty acids. Since your body cannot synthesize the omega-6 fatty acid it must be part of your diet and consumed in their usable form.
Deficiency Complications
There are many physiological complications that can occur from a dietary lack of omega 6 fatty acids. These include eczema or dry, irritated skin, water loss, hair loss, drying eyes, arthritis and high cholesterol. More serious complications can lead to heart arrhythmias, infection and the inability to heal, kidney damage, sterility, growth problems, behavior problems and miscarriage. Each of these may also lead to further complications. For instance, water loss can lead to dehydration and dry eyes can cause cornea problems.
Sources
Generally, the average American diet is not lacking in omega-6 fatty acids. Omega 6 fatty acids are found in abundance in many commonly eaten foods because it is many oils. Omega 6 fatty acids are in canola, sunflower, corn, olive, soybean and peanut oils. They can also be found in lard, butter and coconuts.
Recommendations
Recommendations regarding the essential omega fatty acids are quite different from conventional recommendations on essential nutrients. For the omega fatty acids, a balance of omega 6 and omega 3 fatty acids is best. According to the University of Maryland Medical Center a 2-to-1 ratio of omega 6 to omega 3 should be maintained.