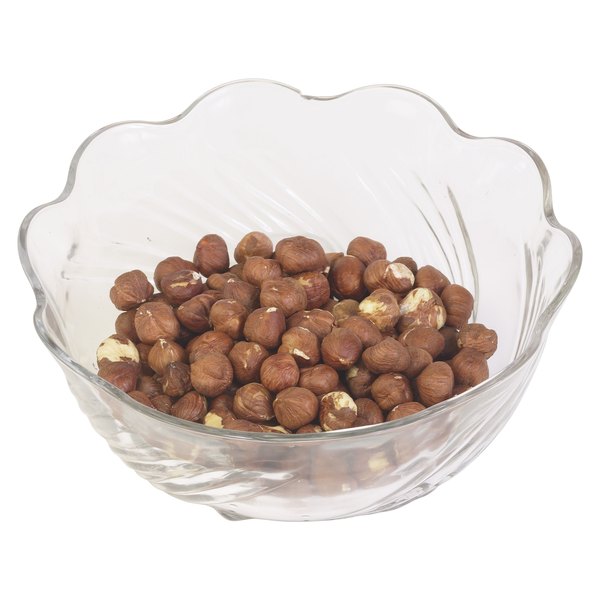 Eating hazelnuts, also known as filberts, may reduce your risk for heart disease. They may also reduce your risk for blood clots and urinary tract infections. Hazelnuts contain 65 percent of your recommended daily intake for copper, which supports the absorption of iron. They also contain 90 percent of your RDI for manganese, which helps to form bones. In addition, hazelnuts are high in folate, a vitamin form that protects against birth defects in pregnant women.
Nutrition of Hazelnuts
One ounce of hazelnuts, or about 21 nuts, contains only 5 grams of carbohydrates and 3 grams of fiber. They also contain 17 grams of fat, with 13 grams coming from monounsaturated fat and 3 grams from polyunsaturated fat. Hazelnuts have 3 grams of protein and 193 milligrams of potassium. An ounce of hazelnuts is also 180 calories.