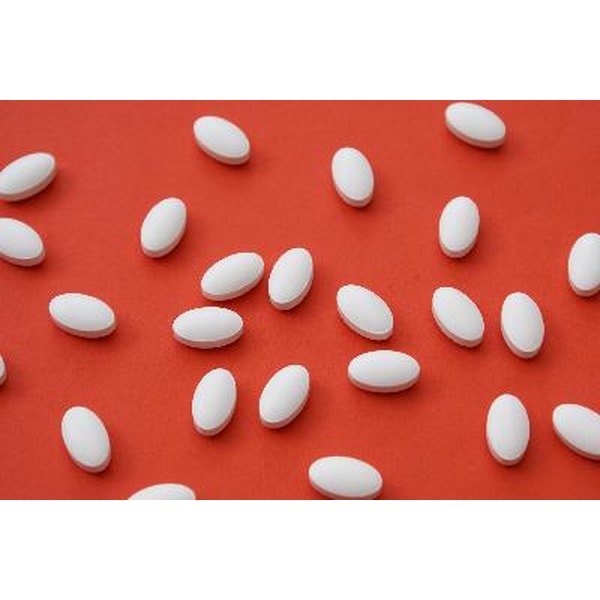 Diet requirements for various stages in life differ. While you need good nutrition at every stage in life, the definition of good nutrition changes from infancy to adulthood. The basics of eating healthy remain the same. However, you should accommodate some special needs as you grow older.
Nutrition Indicators
Food choices can help you prevent or delay specific age-related diseases such as osteoporosis, heart diseases and diabetes. Dr. Frank Jackson, founder of Jackson/Siegelbaum Gastroenterology in Camp Hill, Pennsylvania, cites factors that may indicate poor nutrition in older adults: Illness, poor dental health, unexpected weight loss or gain, poor eating habits, lack of social contacts, need to take a variety of medicine and lowered immunity. Poor nutrition may also cause poor digestion and absorption, poor eyesight, decreased strength in your intestinal muscles, lower insulin production and muscle loss, according to the United States Department of Agriculture.
Dietary Guidelines
The Dietary Guidelines for Americans 2010 suggest that adults over the age of 50 should consume foods fortified with vitamin B-12. Good sources of vitamin B-12 include fortified breakfast cereals, lean meat and some fish. If you increase your intake of potassium and reduce your consumption of sodium, you may reduce your risk of hypertension. As you age, you should also increase the amount of fiber, magnesium and vitamins A, C and E in your diet.
Calcium and Vitamin D
One in every two women and one in every dour men older than 50 will likely experience a fracture related to osteoporosis, according to the USDA. Calcium-rich foods such as fortified cereals and fruit juices and dark green leafy vegetables such as spinach can help to prevent bone loss. Drink three or more glasses of vitamin D-fortified low-fat milk or yogurt. You can also obtain vitamin D by spending time in the sun.
Sample Nutrition for an Older Man
Your precise nutritional needs depend on your age, gender, weight and level of physical activity. A 60-year-old man who exercises lightly might need 2,200 calories a day, including 7oz. of grains, 3 c. of vegetables, 2 c. of fruit, 3 c. of milk and 6 oz. of meat and beans.The USDA My Pyramid recommends limiting your fat and sugar intake. If you want to better understand how much food you should eat, the My Pyramid website offers tools to help.
Sample Nutrition for an Older Woman
A 60-year-old woman of average weight who exercises fewer than 30 minutes a day needs about 1,600 calories a day. You could obtain these calories on a balanced diet that includes 5 oz. of grain, 2 c. of vegetables, 1 1/2 c. fruit, 3 c. milk and 5 oz. of protein from meat or beans. If you exercise for longer periods each day, you could add 2 oz. of grains, 1. c of vegetables, 1/2 c. fruit and1 oz. of meat.