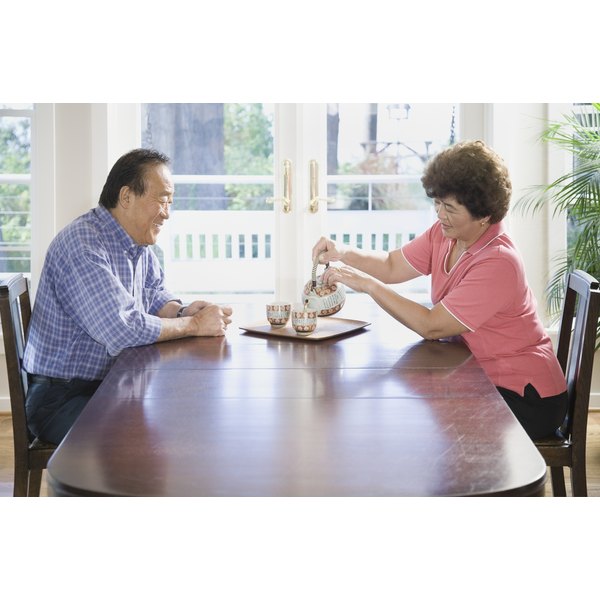 Although kava has been used since ancient times by people of the South Pacific islands for medicinal, social and ceremonial purposes, there are serious safety concerns about using kava, states MedlinePlus. Because of the potential for dangerous side effects, kava has been taken off the market in Switzerland, Germany and Canada, and other countries are considering doing the same. Before using kava, first talk to your health care provider.
Identification
Kava is a plant of the pepper family and is also called awa, kava pepper, kava-kava and intoxicating pepper, among other names. The parts of the plant that are used medicinally are the root and underground stem, which are made into various forms such as drinks, extracts and pills. According to MedlinePlus, there is not enough information currently available to establish dosing guidelines for kava.
Uses
Kava has a variety of medicinal uses, but it is most often used as a sleep aid, for managing nervousness and alleviating symptoms of menopause, states the National Center for Complementary and Alternative Medicine. It is also used for treating asthma and infections of the urinary tract, reports NCCAM. Kava is also used for uterine and menstrual problems and venereal disease, and as an aphrodisiac.
Effectiveness
MedlinePlus states that kava may possibly be effective for treating anxiety, but its effects may take up to eight weeks to be noticeable. Kava may also be effective for managing symptoms of anxiety during menopause, and this effect can be noticed within one week of starting treatment, adds MedlinePlus. In addition, kava is also rated as possibly effective for managing withdrawal symptoms associated with stopping the anxiety medicines called benzodiazepines.
Considerations
Kava may cause serious problems such as severe liver injury, cirrhosis, liver failure and possibly death, warns the NCCAM. Furthermore, kava may cause muscle problems such as uncontrollable movements or spasms. When taken for a long time or in high amounts, kava may also cause skin abnormalities such as scaling and a yellow discoloration. Kava should not be taken during pregnancy as it may weaken the muscle in the uterus, adds Drugs.com.