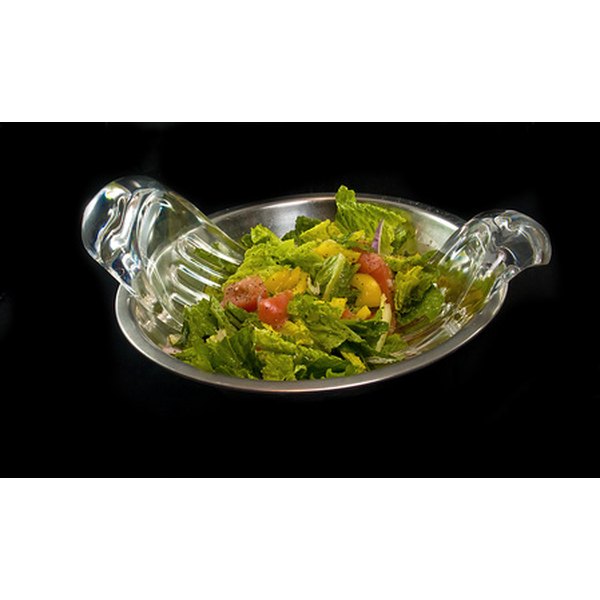 Obesity rates in children tripled between 1960 and 2008. Obese kids are at a higher risk of becoming obese adults and developing the chronic diseases associated with obesity, such as diabetes and heart disease. Getting your children to make healthier food choices to reach a healthy weight can be challenging. The Traffic Light Diet for kids aims to promote weight loss in children.
History
The Traffic Light Diet, also sometimes called the Stop Light Diet, was originally developed by Leonard H. Epstein as part of his family-based weight management research program. Dr. Epstein and colleagues are responsible for much of the data on weight management in children since the 1990s. He uses the Traffic Light Diet as a constant in his research, while he manipulates behaviors to try and identify the best approach for helping children reach healthier weights.
Food Categories
The Traffic Light Diet divides foods into basic food categories, including fruits and vegetables, grains, milk and dairy, protein foods and other foods. Foods within each group are color-coded, like the colors on the traffic light, based on calorie content. Foods in the green-colored group contain less than 20 calories per serving. Foods in the yellow-colored group contain nutrient-rich, lower calorie foods. The yellow-colored foods make up the bulk of the food choices on the Traffic Light Diet. Foods in the red-colored group include calorie-dense foods that are high in fat and sugar.
Diet Guidelines
On the Traffic Light Diet, parents use a food guide, based on the number of calories their child needs each day to lose weight, usually ranging from 900 to 1,500 calories. The food guide indicates how many servings the child can have from each of the food categories. Most of the calories come from foods in the green and yellow groups. Parents should limit red-colored foods to less than four times a week, and remove all red-colored foods from the home to reduce temptation.
Considerations
The Traffic Light Diet for kids is a low-calorie diet plan and should only be followed under the supervision and direction of your pediatrician. Instead of focusing on weight loss, help your child grow into his weight by offering healthier food options as described by the U.S. Department of Agriculture's MyPyramid for Kids. A healthy diet for kids should emphasize fruits, vegetables, whole grains, lean sources of protein and low-fat or nonfat dairy foods.