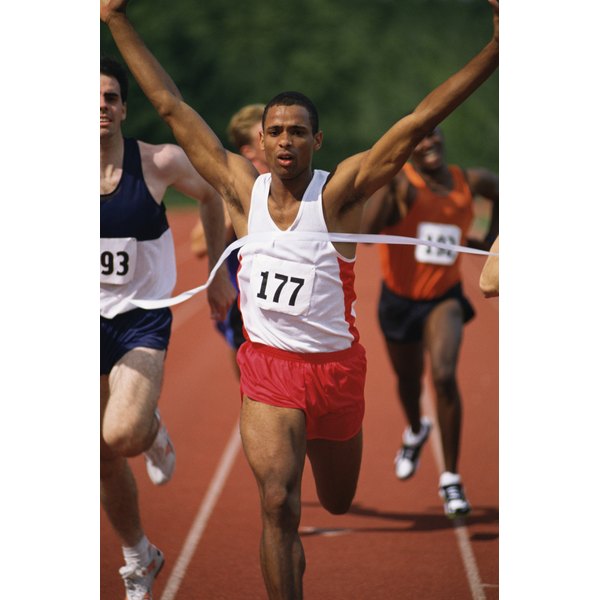 The process by which heat is created is known as thermogenesis. This can be particularly useful for those looking to exercise to lose weight, as increased thermogenesis comes with an increased calorie burn. While exercise itself is thermogenic, there are certain supplements, known as thermogenics, that claim to boost your body's heat generation and help with exercise.
Start With Caffeine
Many weight-loss and endurance-boosting thermogenic supplements contain caffeine as a main ingredient. In a study published in a 2009 edition of the "European Journal of Clinical Nutrition," researchers found that caffeine increased thermogenesis by an average of 6 percent above baseline value. Similarly, a study published in 2012 in "Food and Function" also found caffeine increased thermogenesis but also caused energy restoration that diminished any benefits from increased energy expenditure.
Go Green
Green tea may also stimulate thermogenesis in the same way as caffeine. According to a study published in 2006 in the "Journal of Medicinal Food," this is due to the catechin-polyphenol contained in green tea called epigallocatechin gallate. A 1999 article in "The American Journal of Clinical Nutrition" also noted that green tea had an increased fat burning and thermogenic effect beyond that of the caffeine content that could help with fat oxidation.
Not Worth the Hype
While some research may suggest that thermogenic supplements can potentially aid fat loss and performance, the vast majority are overrated, writes trainer Nick Nilsson in his book "Metabolic Surge." You'll get better results and an increase in thermogenesis from increasing training intensity and eating a healthy, balanced diet high in protein and fiber -- both of which can increase thermogenesis, adds Nilsson.
Exercise Caution
Check with your doctor before taking any thermogenics, whether they're in their natural state or in supplement form. Any effect on exercise performance is likely to be minimal, and some thermogenic-containing substances may be banned by your athletic federation if you're a competing athlete, so be diligent in checking the ingredients.