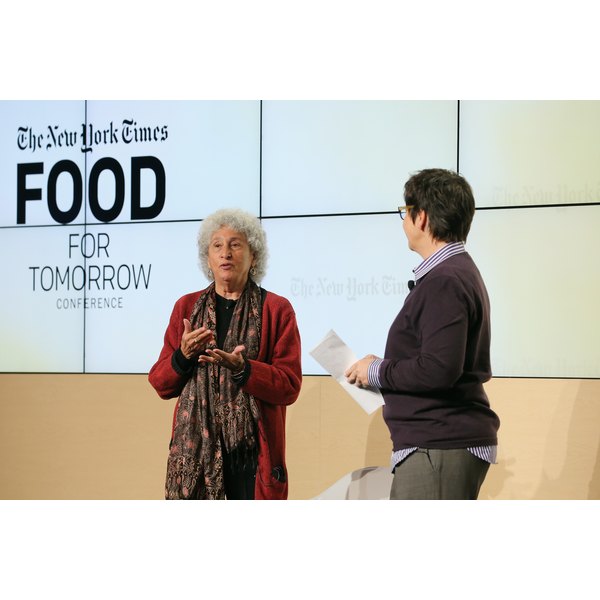 With childhood and adult obesity numbers rising well into the 21st century, local and national organizations are developing nutrition and health programs to educate entire families. Many programs are community-based and offered in schools ranging from elementary schools to colleges and universities. New fields of specialty are being offered in college programs to provide a cadre of professionals to lead and administer the programs.
Political Will
The National Institute of Food and Agriculture partners with local cooperative extension centers at major colleges and universities around the country to build and bring nutrition education to local communities. The aim of the various programs is to educate citizens about healthy food choices and how diet and lifestyle choices affect quality of life. One example of the efforts targets families receiving federal aid. The program is designed to teach basic nutrition and how to spend food dollars wisely. Other program focuses range from research and food safety to exercise-related activities for children and families.
Celebrity Involvement
Celebrity chefs, television shows and self-help authors grind out programs in response to the nation's focus on getting healthy. For example, First Lady Michelle Obama celebrated the first anniversary of her health program in February 2011 by visiting a Colorado Health and Human Services Department that hosted a learning day for the community. "Let's Move" is the name of the program initiated by the president's wife and encourages schools to provide healthier options in the cafeteria and urges local chefs to hold learning workshops in schools about healthy eating. The nutrition and health program urges local hospitals, community leaders and parents to get involved in their children's lives and keep the focus on raising active kids who are well-informed about the consequences of their food choices.
Early Intervention
Developing healthy eating and exercising habits early in life leads to a healthier lifestyle as an adult. According to the Centers for Disease Control and Prevention, programs that target children and focus on early intervention also promote optimal learning abilities, growth and social development. Children who eat healthily and remain active avoid diseases that can develop in childhood, such as eating disorders, obesity, iron deficiency anemia and dental problems. CDC guidelines direct schools to include health education in a regular curriculum geared to promote general health and positive development.
Professionals
While community leaders, parents and lay people typically are an integral part of national and local nutrition and health programs, professionals are needed in increasing numbers to fill key guidance roles. According to the U.S. Bureau of Labor Statistics, between the needs in schools and community programs and the growth of aging baby boomer populations, nutritionists and dietitians will continue to be in demand at least through 2018. Increased interest in health and nutrition, coupled with media and political attention, drive the needs for professionals to serve these populations and work in the various programs as they are developed.