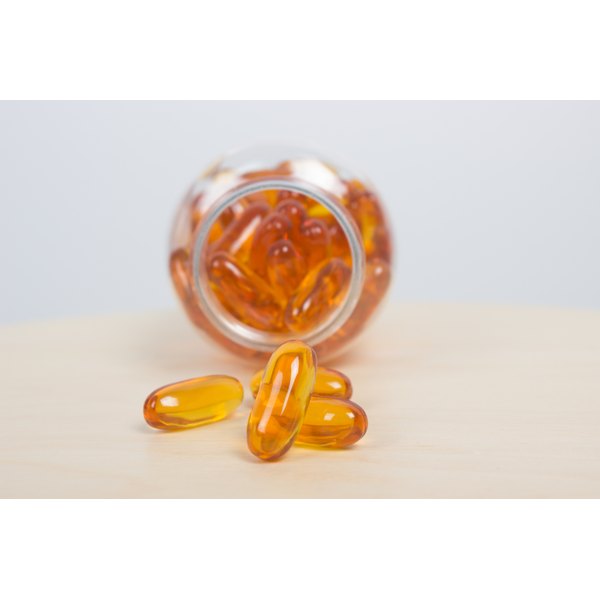 ADHD or Attention Deficit Hyperactivity Disorder is a condition usually arising in childhood marked by excessive hyperactivity, difficulty paying attention and a lack of self-control. The Centers for Disease Control report that in 2007, almost 10 percent of children ages 4 to 17 had been diagnosed with ADHD. Alarmingly, rates of diagnosis increased an average of 5.5 percent per year since 2003. As the scientific community has added to its knowledge regarding the importance of dietary omega-3 fish oil in brain function, recent scrutiny has examined its possible role in helping children with ADHD.
Interest in Omega-3
The journal Lipids in Health and Disease reports that over 80 percent of children in the US with ADHD are treated with stimulants such as Ritalin. Ritalin is a trade name for the drug methylphenidate. Methylphenidate is a stimulant in the same class as amphetamines and potentially addictive. The US Department of Health and Human Services reports that more minors are seeking emergency room treatment for nonmedical use of ADHD medications than are adults. The problems associated with subscribing addictive drugs to children helped prompt heightened interest in omega-3 as a possible treatment option.
Omega-3 & the Brain
The Indian Journal of Pediatrics discusses the crucial role of omega-3 fatty acids in brain development. At birth the brain weighs approximately 70 percent of its adult weight and most of its growth is completed by the age of 6 years. During this time, the body has a limited ability to metabolize long-chain fatty acids such as omega-3. The omega-3 fatty acid named DHA or docosahexaenoic is the predominate structural fatty acid of the central nervous system, so any dietary inadequacy may manifest in nervous system disorders such as ADHD.
Omega-3 & ADHD
Studies examining omega-3 supplementation in alleviating ADHD symptoms show mixed results. The Lipids in Health article, referred to above, reviewed 8 of the major studies. Researchers report results ranging from no improvement to modest improvement when attention behavior was assessed using the Conner's Scale. The Conner's Scale is used by health workers to gauge psychosomatic symptoms, inattention and hyperactivity. However, the children's caregivers reported very different results after omega-3 supplementation. Parents and teachers reported significant improvement with regard to the attention span of the very same test subjects who tested poorly using the Conner's Scale.
Omega-3 Doses
Children receiving 345 mg per day in capsule form of DHA for 4 months showed no improvement on any scale compared with placebo. The positive results reported by parents and teachers were produced after much larger amounts of DHA were consumed in combination with a mixture of additional fatty acids. In this study, the children participating supplemented 480 mg DHA, 80 mg EPA, 40 mg AA and 96 mg GLA per day for 4 months.