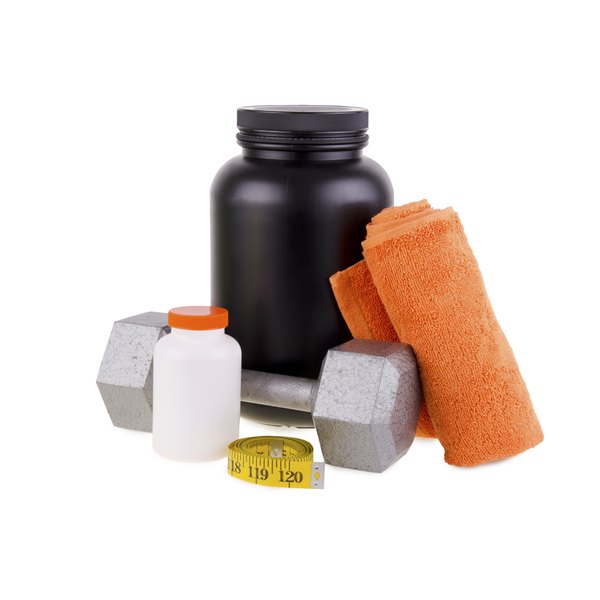 Super Advanced Whey Protein is a high-protein, powdered supplement manufactured by Body Fortress and marketed to athletes and those wanting to gain lean muscle mass during training. Body Fortress claims that its blend helps muscle recovery and recharges muscle energy stores. One serving of Super Advanced Whey Protein proves 130 calories, 2 grams of fat, 4 grams of carbohydrate and 26 grams of carbohydrate. The supplement also includes calcium, iron, phosphorus, magnesium, zinc, copper and potassium. Consult your doctor before adding this supplement to your diet because its claims have not been backed by the Food and Drug Administration.
Pour 6 to 8 ounces of water, juice or milk into a shaker cup.

Add one scoop of Super Advanced Whey Protein to the cup.

Close the shaker cup lid and shake vigorously until the powder has dissolved into the liquid.

Drink a serving or two of Super Advanced Whey Protein immediately after exercise.

Warnings

Do not take any supplement before talking with your doctor.