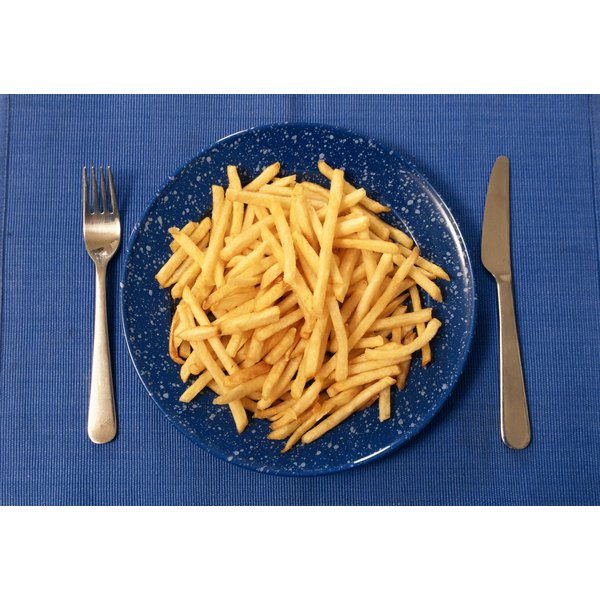 Childhood and teenage obesity is not an issue restricted to the United States. Developed countries all over the world, including Australia, find that their populations are steadily growing in girth as well as in number. Teen obesity in Australia has been the focal point of many studies, including a long-term, 20-year study reported in the July 2009 issue of the "Medical Journal of Australia." Like its North American counterpart, the Australian government seeks to reduce the risks of adolescents who are overweight.
Statistics
Studies in the various sections of Australia reveal that a large portion of the teenage population has grown to be too heavy. According to Australia's ABC News service, approximately 30 percent of the adolescents in West Australia are classified as obese, which is seen by government officials as a public health threat. Similar findings were the result of a study published in 2007 by Health Promotion International. All Australian states except for West Australia were surveyed and found that among more than 18,000 middle- and high-school-aged students, only 20 percent were eating the recommended daily servings of fruits and vegetables and 14 percent participated in the minimum recommended levels of physical activity. These low numbers, combined with higher statistics of teens eating junk food -- 46 to 51 percent of kids ate fast food or other junk foods two to four times a week -- obesity becomes a concern not only for the teens at this point in their lives, but in their future as overweight adults as well.
Causes
The causes of obesity among Australian children and teens are largely the same as that of American kids; too much junk food and not enough physical exercise. The Australian Department of Health and Ageing recommends that children between 12 and 17 years of age get at least an hour of vigorous physical exercise every day and limit their screen time -- computers, television, video games, texting -- to two hours daily. The Tasmania-based Menzies Research Institute states that socioeconomic background also plays a role in teenage obesity; children who grow up with less financial opportunity are more likely to be overweight than those who have more material means.
Health Risks
Australian children and adolescents who are obese have a higher risk of chronic health problems than their peers who maintain an ideal body weight. Diabetes and its associated complications, including vision loss and neuropathy, heart disease, high cholesterol, high blood pressure and stroke are some of the health risks that obese children and teens may develop if their weight problems are not addressed.
Initiatives
Australia's Department of Health and Ageing, as well as local state governments, have several programs in place to help curb teenage obesity and to prevent younger children from growing up to be obese. Many of the programs, such as the Healthy Food and Drink Strategy for Queensland Schools, are the result of combined efforts between health officials and the departments of education. Educating Australia's youth about healthy food choices and encouraging kids to become more physically active may help slim down teens and create a healthier country.