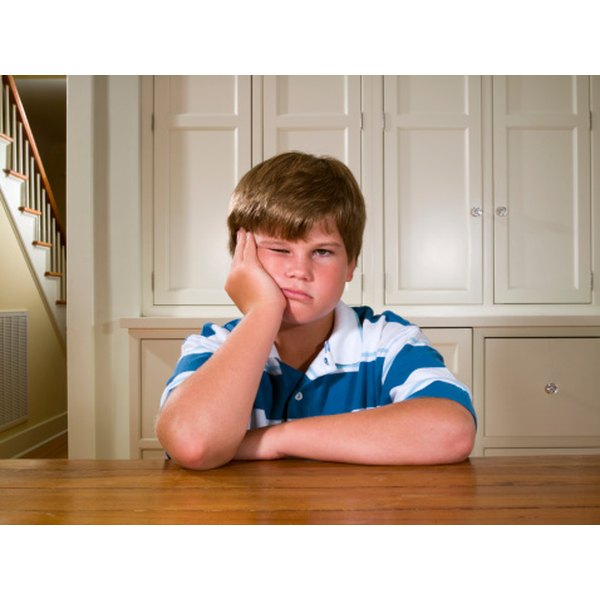 According to KidsHealth, a website dedicated to the health of children and teenagers, one in three children is considered overweight or obese. This is a result of many factors such as genetics, lifestyle and habits. Children who are overweight are more likely to spend less time engaged in physical activity and more time eating foods that lack nutritional value.
Statistics
The Centers for Disease Control and Prevention states that rates of childhood obesity have dramatically increased since 1980. Laziness may not be to blame completely, as factors including race and socio-economic status contribute to higher obesity rates in some populations. Lacking adequate nutrition and safe outdoor play areas, children from lower-income families have higher rates of obesity. Mexican Americans and African Americans also fare worse than white Americans due to genetics.
Risk Factors
Childhood obesity is associated with increased risk of diabetes, high blood pressure and cholesterol. Overweight children are more likely than average-weight children to have bone and joint problems, asthma, sleep apnea and other sleep disturbances and digestive disorders. Obese children are also more likely to develop eating disorders, low self-esteem and depression and are more likely to suffer from substance abuse.
Physical Activity
A lack of physical activity contributes strongly to childhood obesity. Engaging in physical activity can keep kids from gaining too much weight and also strengthen their muscles and bones. Children who exercise or are physically active on a regular basis are more likely to remain active into their adolescent years. However, in recent years, children have become less likely to walk to school or engage in household chores. Instead, kids are playing video games, using computers and watching television more than they are being physically active.
Healthy Habits
Providing nutritious foods in healthy portions is important in curbing childhood obesity. Children learn healthy habits as a result and also cut their fat intake. Promoting physical activity can keep kids from developing obesity and related consequences. Children should engage in at least 60 minutes of physical activity each day. Limiting screen time and video game play can help promote physical activity.