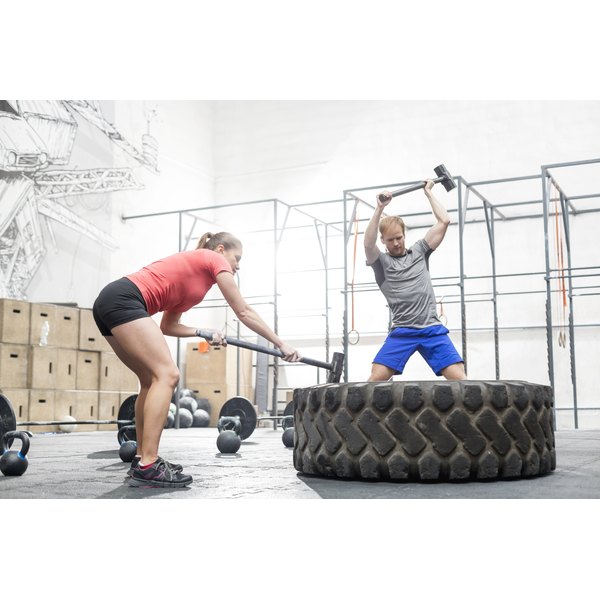 In the United States, a number of obesity-related health problems exist that could be mitigated through regular physical activity. Less than half of the American population participates in the recommended daily amount of physical activity required to attain the healthy benefits related to exercise. Most Americans know that they need to exercise to stay healthy, nevertheless, they remain sedentary due to busy schedules, the inconvenience that exercise may cause, dislike of exercise, lack of knowledge about how to exercise, or the suffering from injuries or health conditions.
Physical Activity in Children
The recommendation for children under the age of 11-years-old is to participate in physical activity for at least 60 minutes each day. According to the Centers for Disease Control and Prevention, only 42 percent of children ages six to 11 get the recommended amount of exercise. As a result, the obesity rate among children has more than doubled over the past 20 years, from 6.5 percent in 1980 to 17 percent in 2006.
Physical Activity in Teens
Physical activity recommendations for teens match those of children, however only 17 percent of high school students are participating in at least 60 minutes of physical activity per day. Only 33 percent of high school students attend a physical education class each weekday. Females tend to participate in less physical activity than their male counterparts. The rate of obesity tripled from 5 percent in 1980 to 17.6 percent in 2006. The likelihood that children and teens suffering from obesity will become an adult who is overweight or obese is great.
Physical Activity in Adults
Only 35 percent of American adults over the age of 18 engage in regular physical activity and 33 percent of adults participate in no activity at all. Over two-thirds of the United States adult population is classified as at least overweight, while over 33 percent of American adults are grouped into the obese category. Fifty-three percent of men report participating in moderate physical activity, while only 32 percent of women engage in regular exercise.
Impact of Exercise on Your Health
By implementing regular physical activity into your daily life, you can reduce the risk of coronary heart disease, stroke, some cancers, Type 2 diabetes, osteoporosis, depression, high blood pressure and cholesterol. It may be difficult for you to implement regular physical activity into your life for various reasons. But think about what would happen to your routine if you developed a life-altering disease that might have been prevented if you had just exercised.