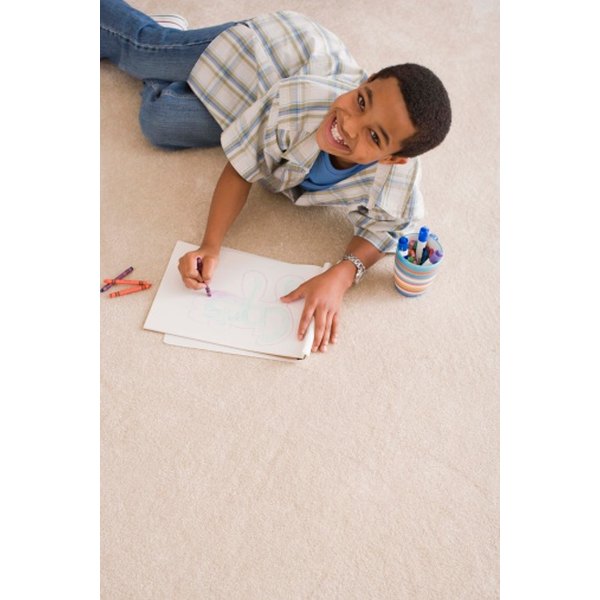 Children with attention deficit hyperactivity disorders, often shortened to ADHD, have difficulty paying attention, exhibit hyperactive behaviors and often act impulsively. From 3 to 5 percent of children, more boys than girls, have ADHD, which continues to affect 33 to 66 percent even into adulthood, according to the University of Maryland Medical Center, or UMMC. Vitamin therapy with magnesium and zinc may reduce symptoms. Always discuss supplementation with your child's medical practitioner before giving supplements to your child, since side effects can occur.
Definition
Deficiencies of minerals zinc and magnesium can cause behaviors similar to those of ADHD, leading some researchers to theorize that deficiencies may cause some ADHD behaviors. Magnesium deficiency can cause mental confusion, irritability and decreased attention span, the UMMC reports, while zinc regulates a number of brain functions related to behavior.
Benefits
Medications used to treat ADHD can have serious side effects, including a potential for abuse. Other side effects include loss of appetite, difficulty sleeping, headaches, dizziness and mood swings. If vitamin therapies reduce the need for medication, children experience fewer complications from drug therapy.
Magnesium Studies
Study results show that some children with ADHD have mild magnesium deficiency and benefit from 200 milligrams per day of magnesium. One 1997 study done at the Pomeranian Medical Academy in Poland and published in "Magnesium Research" showed that 95 percent of children with ADHD showed evidence of magnesium deficiency, including 77.6 percent whose hair showed low levels of magnesium and 33.6 percent who had low blood levels. A study the same year by the same group found that treatment with magnesium supplements reduced hyperactivity.
Studies
Several studies found slight behavior improvements in children treated with zinc, UMMC reports, including a Karadeniz Technical University School of Medicine Turkish study. In the double-blind, 12-week study of 400 children, half received zinc and half a placebo. The study, published in "Progress in Neuro-Psychopharmacology & Biological Psychiatry" in 2004 found that while 28 percent of those in the treated group experienced improvement in hyperactivity and impulsiveness, attention deficits did not show the same improvement. The placebo group experienced a 20 percent decrease in hyperactivity and impulsiveness.
Risks
Zinc overdose symptoms include headache, fatigue, weakened immune system, urinary tract complications and vomiting. A single overdose can result in kidney failure, Cancer.org cautions. Zinc supplements should not be taken without your doctor's approval. Excess magnesium can cause diarrhea, nausea, weakness, loss of deep tendon reflexes, difficulty breathing and irregular heartbeat.