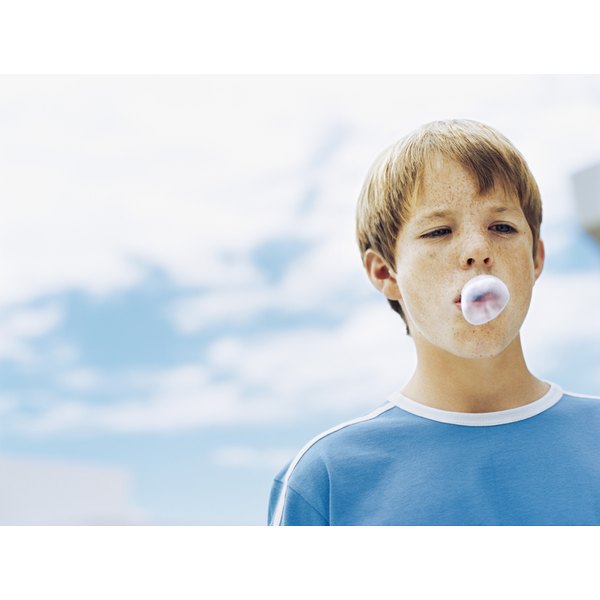 Xylitol is a sugar alcohol that is added to gum to as a low-calorie alternative to sugar. Xylitol contains ingredients that may reduce cavities by preventing bacteria from adhering to the teeth. Despite these health benefits, xylitol gum has a few notable side effects.
Diarrhea
A side effect of chewing xylitol gum is diarrhea. A study in the 1981 "Annual Review of Nutrition" identifies osmotic diarrhea as an adverse effect of xylitol. Another study in a 1995 article in the journal "Antimicrobial Agents and Chemotherapy" explains that diarrhea occurs because absorption of xylitol from the gut is slow.
Stomach Discomfort
Stomach discomfort is a potential side effect for the use of xylitol gum if too much is consumed. Too much refers to a single serving of 30 grams or more, according to the Designs for Health newsletter. The gastrointestinal discomfort is usually temporary and is seen more in gum made with xylitol syrup rather than xylitol powder.
Oral Erosive Eczema
Symptoms of oral erosive eczema involve lips being dry, crusted, fissured and infected, explains a study in the 2007 "Current Allergy and Clinical Immunology." This only occurs in circumstances of overdose, according to a study in the 2005 "British Journal of Dermatology." An overdose is rare, but dosage guidelines listed on the gum packages should be followed.