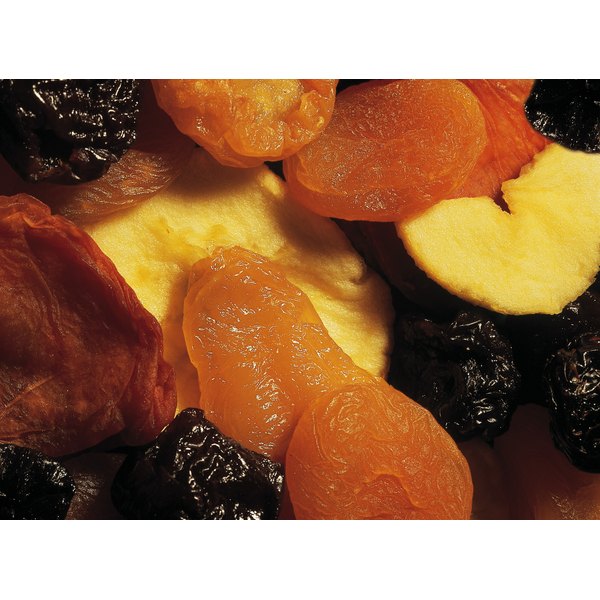 Thought by some people to be unhealthy foods due to their high amounts of fat, nuts and seed are actually rich with health benefits. Nuts and seeds are often recommended as a part of a nutritious diet. By adding nuts and seeds to your diet you can increase your overall intake of a variety of vitamins and minerals.
Basics
Nuts and seeds by themselves contain healthy nutrients, but when they get covered in high sugar and high calorie coatings their health benefits are reduced. Adding sugary and high calorie coatings to the nuts will increase your calorie intake, which can contribute to unwanted weight gain. Also, the high amounts of salt, often found on nuts, can contribute to higher pressure. The key is to stick to plain nuts and seeds to reap the most health benefits.
Specific Nutrients
Nuts and seeds contain high amounts of monounsaturated fat and polyunsaturated fat. Some nuts and seeds contain high amounts of omega-3 fatty acids. Antioxidants are found in high amounts in nuts and seeds. Vitamin E, folate, manganese, resveratrol and selenium are all nutrients found among an assortment of healthy nuts and seeds, according to VegHealthGuide website. Nuts and seeds contain some amount of healthy fiber. Also, nuts are a healthy source of high amounts of protein. A review in the July 2010 issue of "Nutrients" states that the beneficial compounds, fat and fiber in nuts are the properties that help them fight high cholesterol, diabetes and heart disease.
Types
All nuts and seeds contain health benefits, but some are healthier than others. According to the Harvard Medical School Family Health Guide, some nuts excel in one area of nutrition while others make up for where they lack. For example, almonds have more vitamin E than walnuts, but walnuts have more omega-3 fatty acids than almonds. They all contribute to good health however, so a handful of mixed nuts may be the way to go.
Benefits
The fats and the omega-3 fatty acids and can contribute to lower cholesterol levels and an overall healthier heart. Adding a variety of nuts to your diet is recommended by the American Heart Association because of the heart disease lowering benefits.
Also, omega-3 fatty acids can reduce inflammation. Eating nuts and seeds can provide you with lasting energy and they can help you avoid dips in blood sugar. Using nuts as a replacement for animal based protein can help lower your saturated fat intake.
Tips
Use herbs and spices that do contain salt to season seeds and nuts. Limit yourself to a handful of nuts or seeds a snack; eating more than this can cause you to eat too many calories. Top your salads with nuts or seeds instead of croutons. Add nuts and/or seeds to stir fries and pasta dishes to add a healthy protein and a crunchy texture.
Include an assortment of nuts and seeds in your regular diet to glean all the different nutrient amounts that are contained in these healthy foods. Choose candy bars that contain nuts, if you must eat them. This will add some nutritional value to the unhealthy snack.