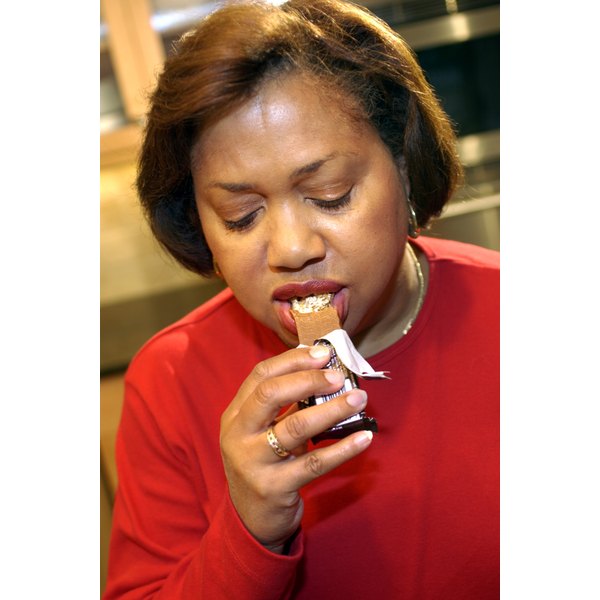 Because regular Mars bars can be high in fat and calories, fun-size Mars bars may be more appropriate for dieters. These smaller versions of Mars bars offer lower amounts of fat, sugar and calories.
Tip
Mars Bar Fun Size has 471 Calories and 8.82 g of Protein per 100 gram serving according to the nutrition facts provided by the USDA Food Composition Database.
Calories
One fun-size Mars bar contains 60 calories. This product offers significantly fewer calories than a standard Mars bar, which has 258 calories.
Fat
A fun-size Mars bar contains 2 g of fat, with 1 g of saturated fat. Regular Mars bars are high in fat, with 10 g of fat and 6 g of saturated fat. You should limit daily saturated fat intake to just 7 percent of your total calories.
Carbohydrates
Carbohydrates provide most of the calories in fun-size Mars bars. Each fun-size bar contains 10 g of carbohydrates, with 8 g of sugar.
Protein
Fun-size Mars bars do not contain any measurable protein, and standard Mars bars contain only 2 g of this vital nutrient.