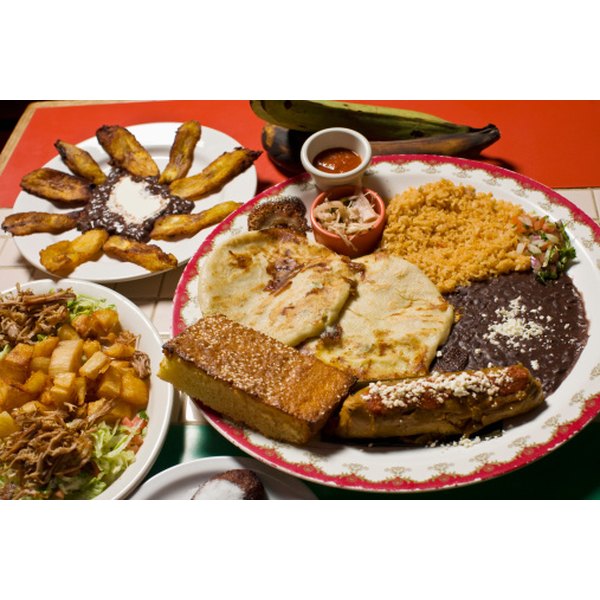 Natrol's Carb Intercept Diet claims to help you shed unwanted pounds by controlling the effects of starchy foods, such as peas, breads, cereals, rice and pasta, in your body after you eat them. You participate in the program by itself, or use it with a low-carbohydrate diet to lose weight and maintain your weight-loss, claims the diet's website.
Identification
Natrol's Carb Intercept Phase 2+ Chromium is a dietary supplement purported to help you lose weight by slowing down the rate that your body digests starchy carbohydrates. You purchase the product from the company's website, or from grocery or health food stores, and use it every day to assist your weight-loss attempts, says the diet's website.
Theories/Speculation
Natrol's Carb Intercept Phase 2+ Chromium contains Phaseolus vulgaris, a natural extract derived from white kidney beans. Phaseolus vulgaris inhibits the action of alpha amylase, a digestive enzyme that your pancreas secretes into your gastrointestinal tract to convert starchy carbohydrates into small sugar molecules, says the diet's website. Therefore, the Natrol Carb Intercept Phase 2+ Chromium manufacturer claims that the product delays the amount of glucose, or sugar, your body absorbs after you eat starchy carbohydrates, which in turns leads to a slower rise in post-meal blood sugar spikes. This process ultimately leaves you feeling fuller longer after you eat a meal, says the diet's website, which helps you lose weight.
Methodology
You can participate in Natrol's Carb Intercept Diet two ways. You can either consume the company's dietary supplements twice a day before you eat meals that contain starchy carbohydrates, or you can shake the company's dietary "sprinkles" directly onto your starchy carbohydrate meals up to three times per day, according to the diet's website. However, Natrol does not say how long it takes for Carb Intercept Phase 2+ Chromium to work, or how long you need to take the product to experience long-term results.
Clinical Data
A study was conducted by the Cosmetic Research Center at the dell'Universita de Cattolica in Rome Italy under head researcher L. Celleno to determine the effects of Phaseolus vulgaris on weight loss. Sixty slightly overweight volunteers took a Phaseolus vulgaris supplement or a placebo pill, and ate a carbohydrate-rich, 2,000 to 2,200-calorie diet for 30 days. At the end of the study, Celleno's team reported that the participants who consumed the Phaseolus vulgaris supplement lost more weight than the participants who took the placebo pill and ate the same diet, as published in the January 2007 edition of the "International Journal of Medical Sciences."
Considerations
Natrol admits that while most people tolerate Carb Intercept Phase 2+ Chromium well, you might experience mild digestive upset when you take the product, according to the diet's website. Furthermore, the product contains calcium, which can cause kidney stones if you eat a high-calcium diet or take other calcium supplements, says Drugs.Com. The product also contains chromium, which can initiate breathing difficulties in rare cases, says Drugs.com.
Warning
Speak with your doctor about Natrol's Carb Intercept Diet before you begin the program. Your doctor might suggest another weight-loss regimen based upon your individual medical condition. Your doctor might also want to monitor your calcium and chromium levels while you are taking the product to ensure that you will not experience adverse reactions while on the program.