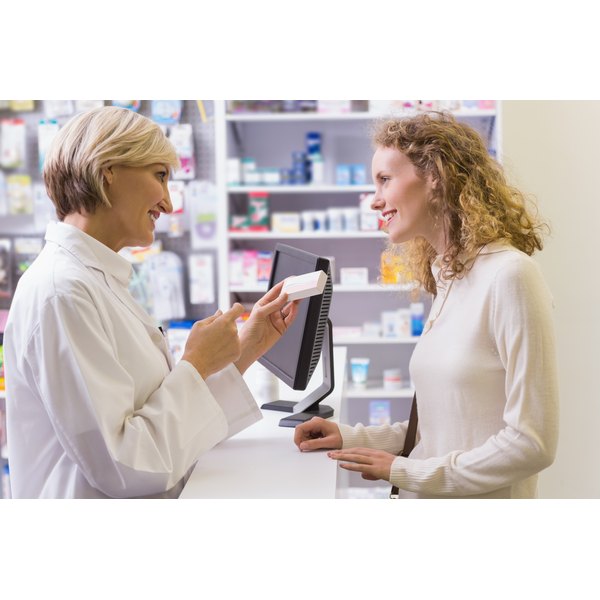 According to the National Institutes of Health (NIH) omeprazole (prilosec) is used alone or in conjunction with other therapies to treat ulcers and a number of conditions that result in a excess of acid in the stomach. Prilosec is often prescribed to rectify gastroesophageal reflux disease (GERD) which includes acid reflux and heartburn and erosive esophagitis. Erosive esophagitis occurs in chronic GERD patients when a considerable amount of acid causes irritation and inflammation that injures the esophagus (hollow, muscular tube that starts in the throat and ends at the stomach). Prilosec is sometimes used to stop upper gastrointestinal tract bleeding in severely ill patients Prilosec is classified as a proton-pump inhibitor medication.
The safety of priolsec in relation to heart attacks and heart failure was previously in question but the U.S. Food and Drug Administration determined that the long term use of omeprazole does not appear to be linked with a greater risk of heart disease. However, research does suggest that prilsoc may inhibit calcium absorption.
Priolsec and Calcium Carbonate
A recent study on the effects of proton pump inhibitors on calcium carbonate absorption in elderly women found prilosec reduced the absorption of calcium. Researchers MB O'Connell, DM Madden and AM Murray concluded that priolsec diminished the stomach's production of hydrochloric acid, which is required for calcium absorption. The results of the study were published in the American Journal of Medicine in 2005.
Priolsec and Calcium Caltrate
An earlier study found drugs like prilosec that reduce stomach acid secretion may not inhibit other forms of calcium, such as calcium citrate. The study was conducted by RR Recker on calcium absorption and achlorhydria (an abnormal deficiency of free hydrochloric acid in the gastric juice that's often associated with severe anemias) concluded that drugs that reduce stomach acid secretion may not prevent other forms of calcium. The findings were published in the New England Journal of Medicine in 1985. The NIH says both the carbonate and citrate forms are generally well absorbed, but individuals with reduced levels of stomach acid can readily absorb calcium citrate.
Additional Research
Researchers at the University of Minnesota found the use of prilosec in combination with calcium carbonate lowered calcium absorption in women over age 65. Sixteen of the 18 women who participated in the study who took omeprazole had reduced calcium absorption levels. The findings of the study were delivered at the annual meeting of the American Geriatrics Society in 2002 and published in Medical Week.
Researchers say further studies are needed to determine if higher calcium doses and food intake impact calcium absorption in women who take Prilosec.