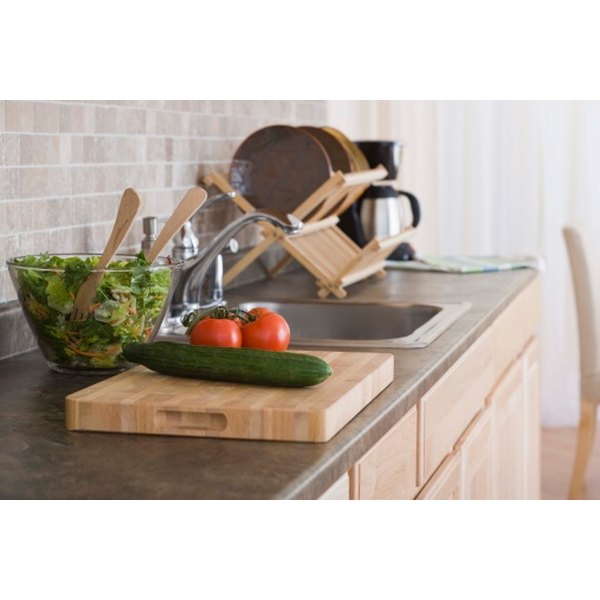 The oil of Carthamus tinctorius, commonly known as safflower, is used both as a food and a supplement, while the flower has a role in traditional Chinese medicine for conditions involving the blood and menstruation. Safflower oil is a typical dietary substitute for oils with higher saturated fat content, notes Natural Standard. Research suggests that while this oil may not be helpful for weight loss, it may cause some healthy redistribution of fat.
Advantages
Safflower oil has the advantages of being colorless, flavorless and a good source of the omega-6 fatty acid linoleic acid, explains a study published in the September 2009 issue of the "American Journal of Clinical Nutrition," with lead author Leigh E. Norris. Safflower oil is also readily available and affordable.
Effects
Norris and her colleagues compared the effects of safflower oil and conjugated linoleic acid, or CLA, on body weight, fat and lean mass in obese women past menopause with type 2 diabetes. Some CLA supplements are derived from safflower oil, but the substance is chemically different. A total of 35 women completed the 36-week study. Safflower oil decreased trunk fat mass, increased lean mass and reduced fasting blood sugar levels. Safflower oil did not affect body weight or total fat mass. The women did not change their calorie or fat intake or their level of physical activity during the study.
Considerations
In the Norris study, safflower oil was not connected with weight loss, but conjugated linoleic acid had a significant effect on reducing body weight as well as total fat mass. Taking a combination of the two might be effective for a wider range of benefits.
Potential
In contrast with the Norris study, certified nutrition specialist Ann Louise Gittleman says safflower oil has helped her clients lose weight, as she explains in her 1999 book, "Eat Fat, Lose Weight." Two women who had difficulty losing the final 5 lbs. on their diet found success by consuming 2 tbsp. of unheated, unprocessed safflower oil per day. Both lost the excess weight within three weeks without making other changes to their diet routine. In addition, the women experienced improvements in their hair, skin and nails, as well as increased energy levels.
Usage
Safflower oil supplements are available in capsule form in various dosages. A typical usage is taking one capsule up to six times per day with food or a glass of water. You can also easily include safflower oil in your diet by adding it to salads and using it for cooking, although Gittleman recommends consuming it unheated for best results. In addition to its potential benefits for body composition, safflower oil is an excellent source of vitamin B6.