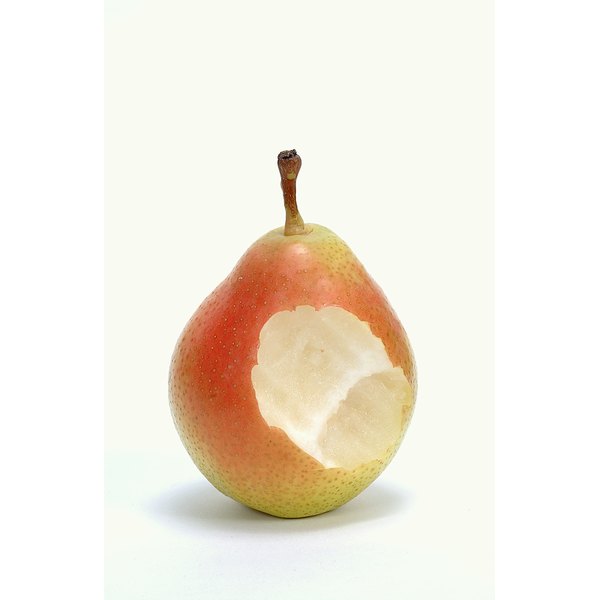 Fruit contains a high water content in general, and that includes pears. In addition to water, pears contain various vitamins and minerals, including potassium, an electrolyte. Your body uses potassium for normal growth and maintenance, to break down carbohydrates and build proteins. It is recommended that adults get 4.7 grams of potassium per day.
Water and Potassium Content
In proportion to their weight, fruits and vegetables contain a large amount of water. Pears are made up of about 84 percent water. This helps make pears high in volume, yet low in calories. Pears are rich in potassium. A small pear contains 172 milligrams of potassium; a medium pear provides 206 milligrams, and a large pear contains 267 milligrams of potassium.