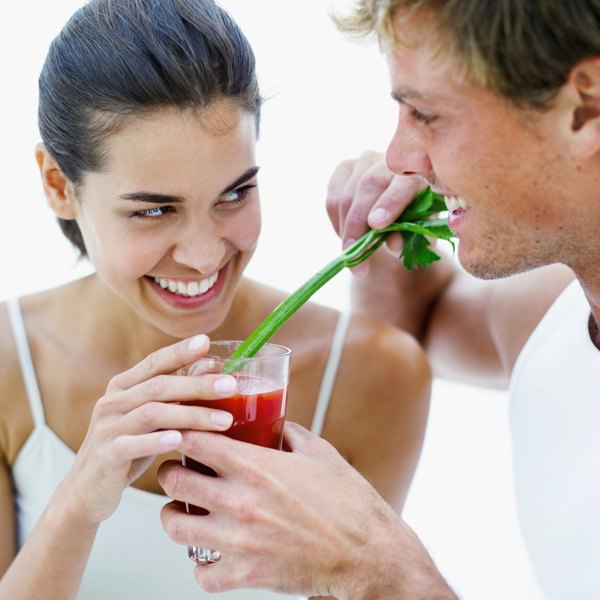 It can be tough to include enough servings of vegetables in your diet, especially if you're busy and frequently eat at fast-food restaurants. Although your specific vegetable intake depends on your age and gender, adults should typically consume 2 to 4 cups of veggies daily. When you're stumped about how to include vegetables in your diet, a simple way is to consume a glass of tomato juice per day.
Choose the Unsalted Type
According to the U.S. Department of Agriculture, a 6-ounce serving of tomato juice with or without salt added contains 31 calories. Although the caloric content of the two types of tomato juice is identical, the sodium content is not. Tomato juice with salt added has 490 milligrams of sodium per 6-ounce serving, while the variety without salt added has just 18 milligrams of sodium in the same serving size. Adults should consume a maximum of 2,300 milligrams of sodium per day; a 6-ounce glass of tomato juice with salt added provides about 21 percent of this total.