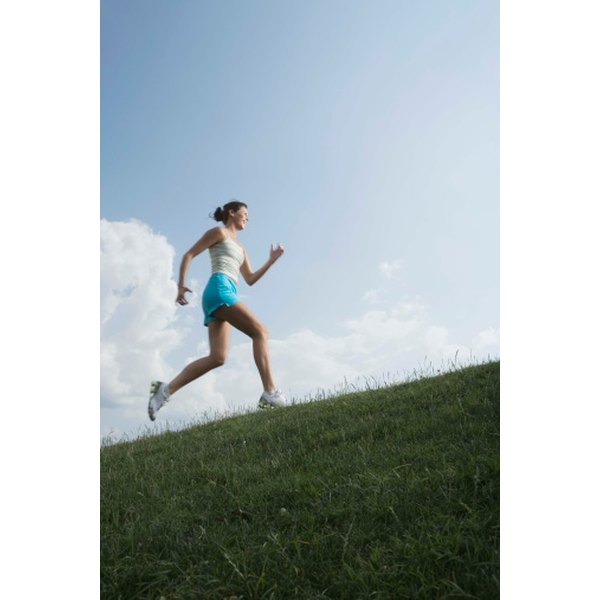 The secret to the Slim4Life diet is the holistic approach it takes to weight loss. This approach aims to encompass many areas of a healthy lifestyle. Many fad diets aim to make drastic changes for a temporary period of time. Diet ranking source Diet Spotlight gives a mostly favorable rating to Slim4Life, however, there are cons as well.
Types
The Slim4Life diet program differs based on each individual client. This diet aims to teach healthy lifestyle habits to people as young as 10 years of age that will stay with them for many years, hence the name Slim4Life. Adults can start the program at any age. Before a client is enrolled in the Slim4Life program, the program holds a 30-minute consultation over the phone to assess a client's individual lifestyle and fitness goals. Slim4Life designs an individual diet plan for its customers comprised of vegetables, meats, fruits, eggs, dairy products and starches.
Benefits
The advantage Slim4Life holds over most diets is the "post-reduction maintenance program" that helps clients keep the weight off. Most fad diets are put in place for a finite amount of time. They ask you to give up one thing or another, or to follow a specific menu for a few weeks or months. The Slim4Life program aims to teach healthy lifestyle habits that will last a lifetime. Once clients reduce their weight to the desired amount, Slim4Life claims that they have the knowledge and metabolism that will not lead them to live their life without the same habits that caused their obesity.
Further Benefits
The Slim4Life diet has several other secrets that dieters may find beneficial. This diet does not require the client to take weight loss supplements or appetite suppressants of any kind. Slim4Life claims that clients will lose an average of 3.3 lbs per week on their Slim4Life plan. The Slim4Life plan dieters also have the benefit of interacting with a counselor who manages and supervises the client's experience to help the client stick to his new healthy lifestyle. Also, since this diet is tailored to the individual, men or women can participate.
Considerations
The Slim4Life program seems like a program that will produce results but there are some gaps in the information Slim4Life provides to potential customers. There is no money-back guarantee on the Slim4Life website. The Slim4Life website claims the company has been helping people lose weight for 25 years but there is no company history or background information on the website. The Slim4Life program is also expensive compared to other diets with a $600 membership rate. There may be additional costs if you do not meet your fitness goals.
Warnings
The Slim4Life program claims to create a comprehensive program for its clients to live a healthy lifestyle but there is no exercise program established. According to MayoClinic.com, exercise is a vital part of any weight loss program. The Department of Health and Human Services recommends at least 2 hours and 30 minutes of moderate exercise activity, or 1 hour and 15 minutes of vigorous aerobic activity for adults. You should consider the lack of an exercise program as contradictory to formation of a comprehensive program for a healthy lifestyle.